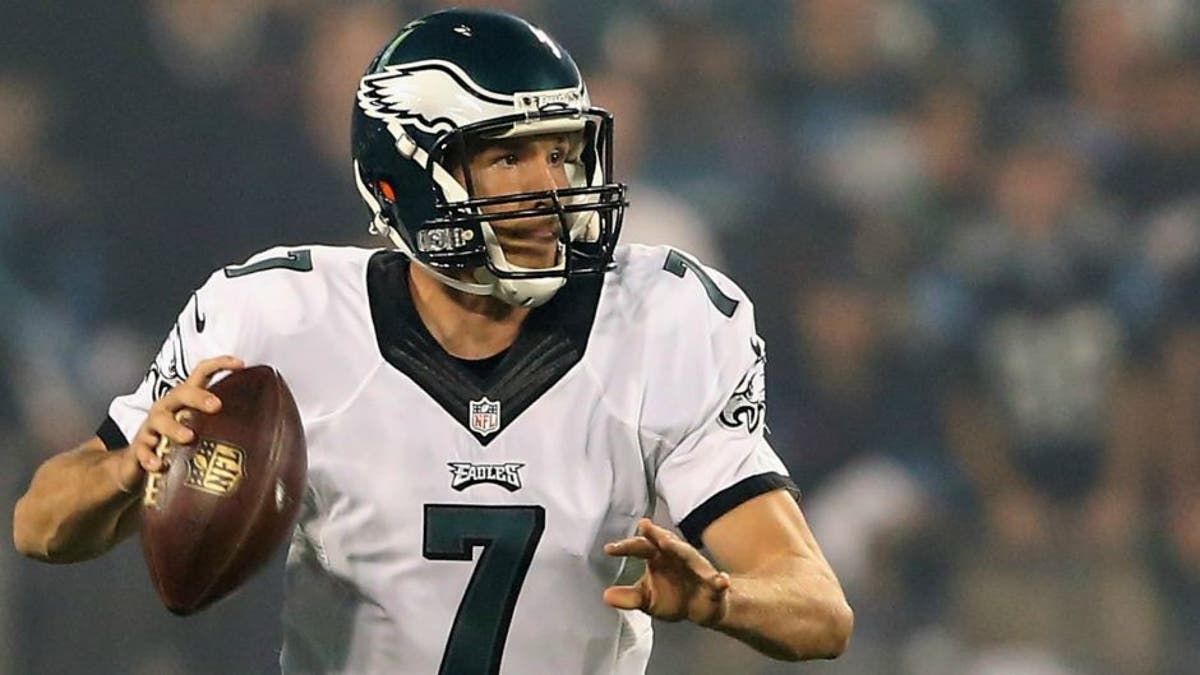 Sam Bradford said that he needed some to clear his head during his two-week break from the Eagles after Philadelphia traded up to nab North Dakota State quarterback Carson Wentz in 2016 NFL Draft.
"When I found out about the trade, I was frustrated," Bradford told the media Tuesday in his first public comments since the dustup.
After the draft, Bradford quickly demanded a trade and announced he wouldn't participate in any team activities. He returned to the team less than two weeks later.
"I just felt like I needed some time," Bradford continued. "I could have stayed here, could have continued to work here, but I'm not sure my head really would have been here those two weeks."
Bradford went on to explain that when he signed his two-year, $36 million extension earlier in the offseason, he had hoped it would come with job security.
"Philadelphia is the place I wanted to be. I wanted to play well for the next two years, create that stability, and then sign a longer-term deal and stay here for the rest of my career," Bradford said.
And while Eagles head coach Doug Pederson went on record to resassure that Bradford was the "No. 1 guy" -- "I expect Sam to not look over his shoulder. I expect Sam to look forward," Philadelphia Inquirer's Zach Berman reports -- Bradford said he has no illusions about his starting position. Especially with the addition of Wentz.
"I'm not completely naive," Bradford said. "If the organization made a move to No. 2, you realize that at some point, it's not going to be my team."