Salary edge won't ensure L.A. payoff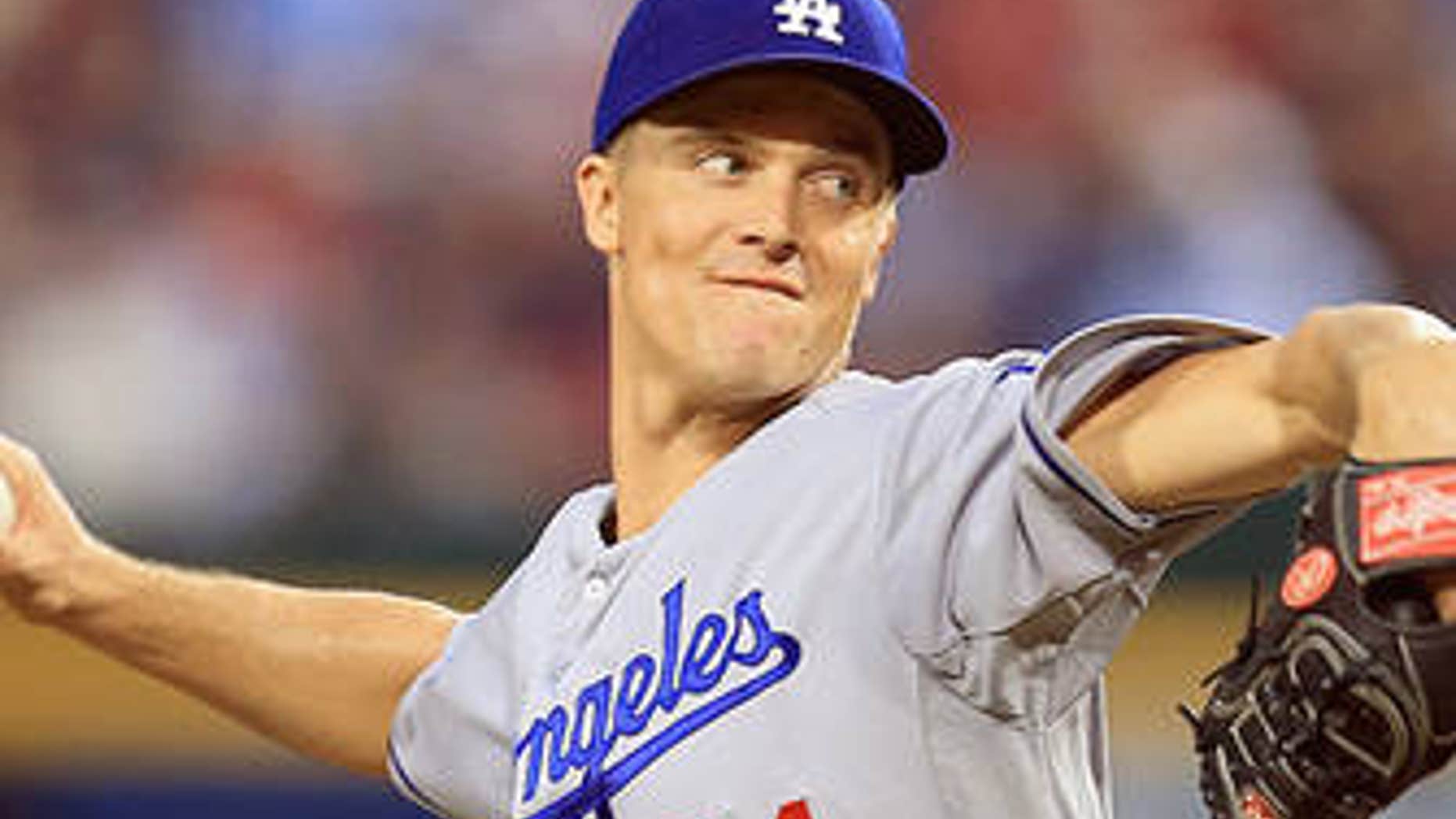 ST. LOUIS – The Los Angeles Dodgers have a payroll of more than $200 million, by far the largest in the National League.
The size of those paychecks will mean nothing when the first pitch of the National League Championship Series is thrown Friday night.
If the Dodgers truly have become the West Coast Yankees, as many believe, then their swelling fan base would do well to remember the lessons of their pinstriped cousins from The Bronx: The Yankees have spent decidedly more on players than any other franchise over the past 13 seasons -- and have one World Series title during that span.
Some observers would say the 2013 Dodgers -- with the heftiest payroll of any team left in the postseason -- should be viewed as prohibitive favorites to win it all. I'm not so sure. While I'm sticking with them as my pick to win the World Series, I do so with reservation.
The Dodgers have ample talent to win a title, just as the Yankees did in virtually all of those 13 years. And it's fitting that, in order to win their first pennant in a quarter century, the big-spending Dodgers will need to overcome the preeminent "gamer" franchise in baseball: the St. Louis Cardinals, who are bidding for their second championship in three seasons.
We shouldn't portray this as Hollywood vs. Mayberry. The Cardinals have their share of stars -- Adam Wainwright, Yadier Molina, Matt Holliday and Carlos Beltran, to name several -- and the NL's fifth-largest payroll, according to USA Today. But under Tony La Russa and now Mike Matheny, the Cardinals have managed to squeeze the maximum output from their considerable ability. To win this NLCS, the Dodgers will need to out-grind the gritty Cardinals.
Difficult? Yes. Impossible? No. The San Francisco Giants did it in last year's NLCS, and the Dodgers are proving already that they have the same capability. The most obvious example: Staff ace Clayton Kershaw urged manager Don Mattingly to let him start the clinching game of the NL Division Series against Atlanta on short rest. Kershaw already enjoyed immense respect among his teammates, but his insistence on pitching Game 4 earned even more. Mattingly agreed, the Dodgers won, and now Kershaw is lined up to pitch Game 2 against St. Louis on regular rest.
But the Cardinals will test the Dodgers in ways the Braves did not in the Division Series. Atlanta hitters tied for the National League lead with 1,384 regular-season strikeouts; the Cardinals finished with the second-fewest. They are known for running up pitch counts, wearing down starters and chewing through middle relievers.
"Their lineup is so deep," admired Zack Greinke, the Dodgers' Game 1 starter. "They have injuries, and then they bring up someone and it's like they don't miss anything even if it's a real important player. They don't really give up any at-bats, so it's always a grind. Even when they bring the young guys up, it's like they make adjustments faster than other teams.
"I talked to Skip (Schumaker) about it, and (Mark) McGwire, about how they make adjustments so fast. I remember, (Jon) Jay, there (was) a way to get on him out early on, and then the next year you couldn't really do that anymore. It seems like their team does that better than every other team."
With Greinke and Kershaw set to pitch the first two games -- against young right-handers Joe Kelly and Michael Wacha -- the Dodgers appear well-positioned to earn at least a split in St. Louis. And they probably need to do that, with Wainwright, the Cardinals' ace, lined up to pitch Game 3 at Dodger Stadium against Hyun-Jin Ryu, Chris Capuano or Ricky Nolasco.
The Dodgers' lineup could get a boost, with Andre Ethier's injured ankle improving enough that he might be able to start Game 1 in center field. (He had been limited to pinch-hitting in the NLDS.) Ethier won't be 100 percent anytime soon -- nor will shortstop Hanley Ramirez, who batted .500 in the NLDS despite a variety of ailments.
But the Cardinals, who have been without lineup anchor Allen Craig, won't feel sorry for them. If the Dodgers truly have rejoined baseball's elite, they will have to prove it against what has become the best organization in the sport.