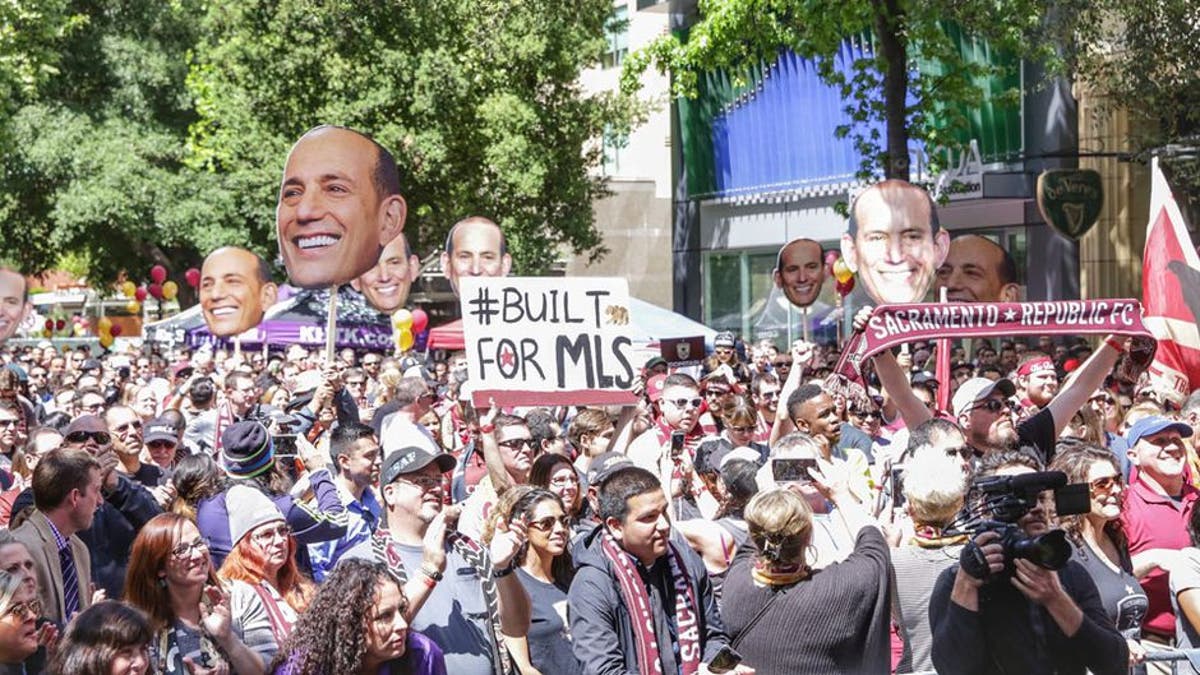 Sacramento and Nashville's bids for MLS expansion teams now include established USL teams. That's because the ownership groups backing both bids have bought teams in the second division with the hope of it helping them land teams in the top flight.
In Sacramento's case, that means buying the Republic.The team has been arguably the most successful team in USL, drawing huge crowds and building a very strong brand in the city. Now, Nagle owns the team, which aligns the city's current team and their prospective MLS team. It also makes Sacramento Republic the identity that the expansion bid will carry, which is appealing considering how established that brand already is.
Sacramento's bid remains the most MLS ready, and that's especially true now that there is symbiosis between the USL team and the MLS bid. They could begin construction on their stadium ASAP, which no other bidder can say, and their local support is second to none.
Nashville's case isn't quite as appealing. Whereas the Republic are a model lower division club, Nashville Soccer Club hasn't played a game yet. Their debut season comes in 2018, but having a hand in the fledging soccer city's USL team will help their MLS bid. Not only does that give them a foundation, both in building a name in the community and how to run a team, but it will allow them to streamline the city's professional soccer scene.
Buying the USL team doesn't fix Nashville's other issues, though. They still have a long ways to go on securing a stadium deal, which is crucial. The bid has always looked more likely to be more viable down the line, and not as part of the two expansion teams MLS intend to announce this year. But a USL team does help, even if they don't get a team in 2017.
Getting a start in USL before jumping to MLS has been popular of late. Minnesota, Orlando, Montreal, Portland and Vancouver have all used teams in the lower leagues to make the jump over the last six years.
With MLS expansion to competitive right now -- 12 cities are in contention for four new teams -- it makes sense that each bid is looking to do whatever it can to get a leg up. If that means buying the local USL team, so be it.