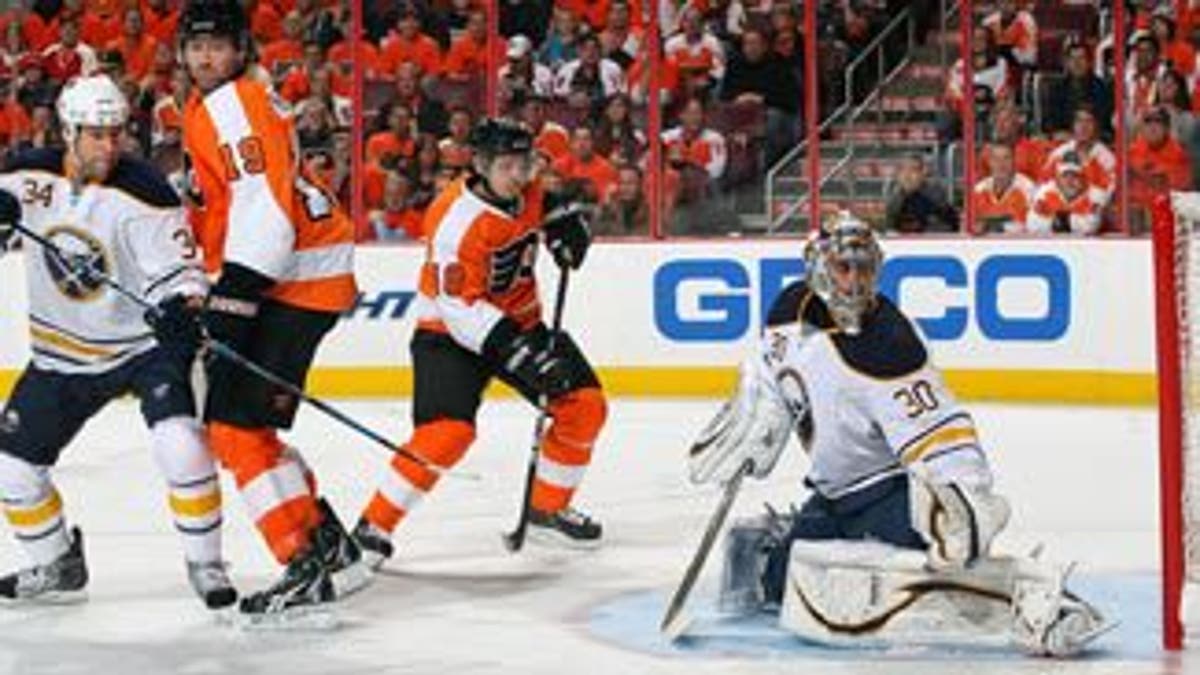 After an exciting first three games of their Eastern Conference Quarterfinal series with the Philadelphia Flyers, the Buffalo Sabres are looking forward to taking some of the fun away from things.
According to Sabres goalie Ryan Miller, "boring hockey" might be the best path to success for his team going into Game 4 on Wednesday (7:30 p.m. ET, TSN2).
The Flyers have scored nine goals in the last two games, and Miller said the key to slowing down that attack is packing in the defensive zone and taking away Philadelphia's opportunities.
"It's something where we have to be patient and have support, two and three men back," said Miller. "It's going to be boring hockey if we do it right. It's going to have to be a chess match.
"We can't go punch for punch with these guys on offense. It's what they want, it's what they're built for and the game plan they want to play. They know if they get a few of those they can sit back and make you to open it up more. We just have to be trusting in our system and know what it takes to beat Philly. I think we have a game plan and execution is where it's going to be."
Coach Lindy Ruff said he thought some of the mistakes his team made were due to over-aggressiveness. He's not upset by that, he just wants to see it turned down just a bit.
"Because we were so aggressive we gave up some pretty big opportunities," he said. "All the mistakes we made were because we were on our toes. We need to make some subtle adjustments, getting some defensemen to think a little more on the defensive side, getting our forwards sometimes to be a little more responsible where they can help our (defense) out."
Despite being down 2-1 in the series following their 4-2 loss in Game 3 on Monday, the Sabres feel comfortable. Defenseman Steve Montador said battling from behind in the postseason is a microcosm of what the team has had to accomplish this season.
"We're OK with having to face some adversity, we're OK with knowing we have to put our best effort out there," said Montador. "We built our season on that platform. This scenario is just a smaller version of our season. It's just a great opportunity to step up here."
Contact Adam Kimelman at akimelman@nhl.com. Follow him on Twitter: @NHLAdamK