Ryan: Tyrod Taylor will back up Matt Cassel in first preseason game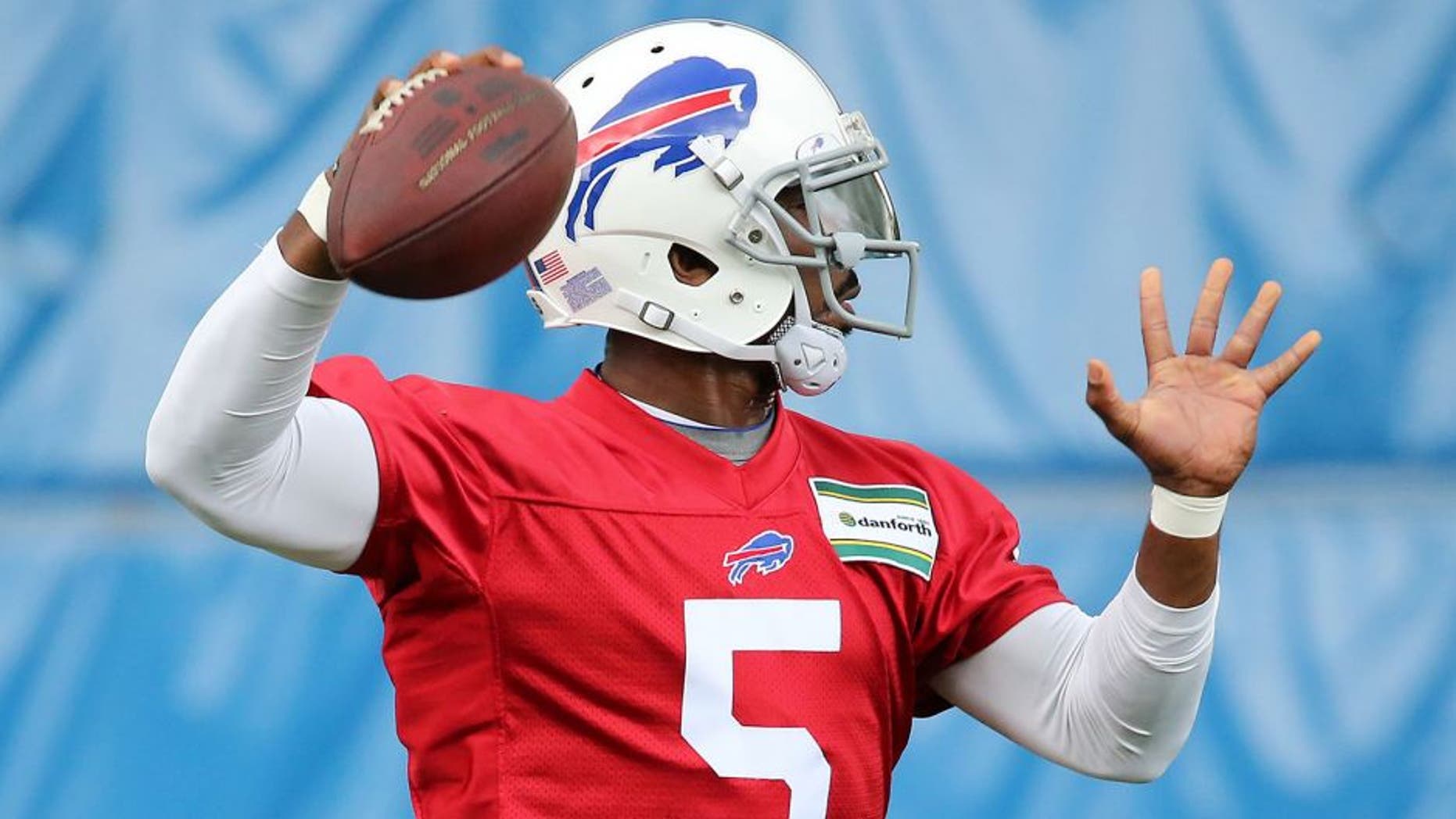 The Buffalo Bills have yet to name a starting quarterback for the regular season, but the pecking order is becoming more clear as training camp rolls on.
On Monday, the Bills released their first depth chart, listing all three relevant quarterbacks as starters. On Tuesday, head coach Rex Ryan cleared up any confusion by reiterating that Matt Cassel will be the starter for the first preseason game on Friday, with Tyrod Taylor as his backup.
This leaves EJ Manuel as third on the depth chart for Friday at least, meaning his roster spot is far from a given. He has the highest ceiling of the trio, but he hasn't shown the ability to lead the offense consistently.
Cassel is the most experienced and has the experience necessary to be a game manager, which is what the Bills will likely need to have success. A heavy dosage of the run game and a stout defense will be the keys to victory for the Bills, so long as the quarterback doesn't sink the ship with detrimental mistakes.
(h/t NFL.com)