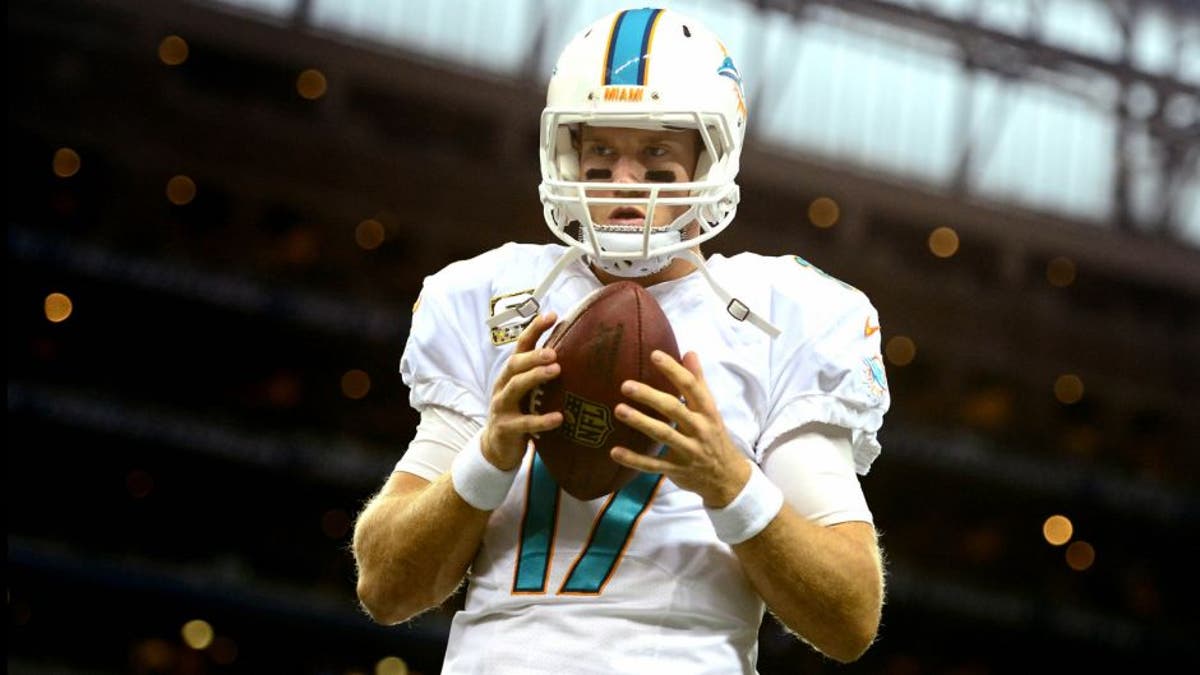 Ryan Tannehill has improved every year since coming into the league with the Miami Dolphins in 2012. Last season, he threw for 4,045 yards and 27 touchdowns to just 12 interceptions. Those are numbers any head coach would be happy with from their young quarterback.
Tannehill has yet to catch any consideration for the most prestigious personal award in the league, MVP, but his odds are improving like his numbers.
Entering the 2015 season, Tannehill (40/1) is tied for 20th on the list of NFL players most likely to win the MVP award. Also at 40/1 with Tannehill is Joe Flacco, Matt Forte, Eli Manning, Matt Ryan, and Matthew Stafford. Essentially, every quarterback on the cusp of being called "great" are even with Tannehill at No. 20.
It'll take a lot for Tannehill to take home the award of course, especially with team success being a factor. That's not to say the Dolphins will be bad, but they probably won't match the records of Tom Brady and the Patriots, Aaron Rodgers and the Packers, or Andrew Luck and the Colts.
Rodgers tops the list at 5/1, followed by Luck (7/1), Adrian Peterson (12/1) and J.J. Watt (12/1).
(h/t The Phinsider)