Rudy Giuliani gets chilly reception, booed at Yankee Stadium for birthday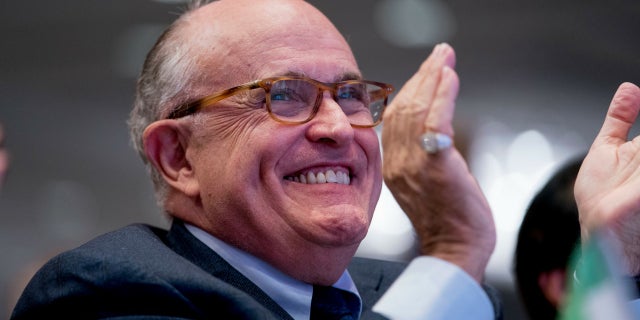 Former New York City Mayor Rudy Giuliani was met with "boos" rather than "happy birthday" chants at Yankee Stadium on Monday.
Giuliani, 74, a longtime New York Yankees fan, was in attendance with his son at the ballpark when the announcer wished him a happy birthday over the loudspeaker, Sports Illustrated reported.
EX PATRIOTS DEFENSIVE LINEMAN ON PLAYING WITH TEAM: 'THEY DON'T HAVE FUN THERE'
Instead of cheers, the crowd booed at the mention of Giuliani's name.
This was not the first time Giuliani was booed at the stadium. The former mayor was booed during a game in 2007, the New York Post reported.
Giuliani was recently appointed to President Trump's legal team in recent weeks to try to bring special counsel Robert Mueller's investigation into Russian meddling in the 2016 and possible collusion with Trump's campaign to an end. Giuliani was also brought on to arrange a possible interview between Trump and Mueller, as a final step.
On top of Giuliani getting booed, his beloved Yankees ended up getting crushed 5-1 by World Series reigning champion the Houston Astros.