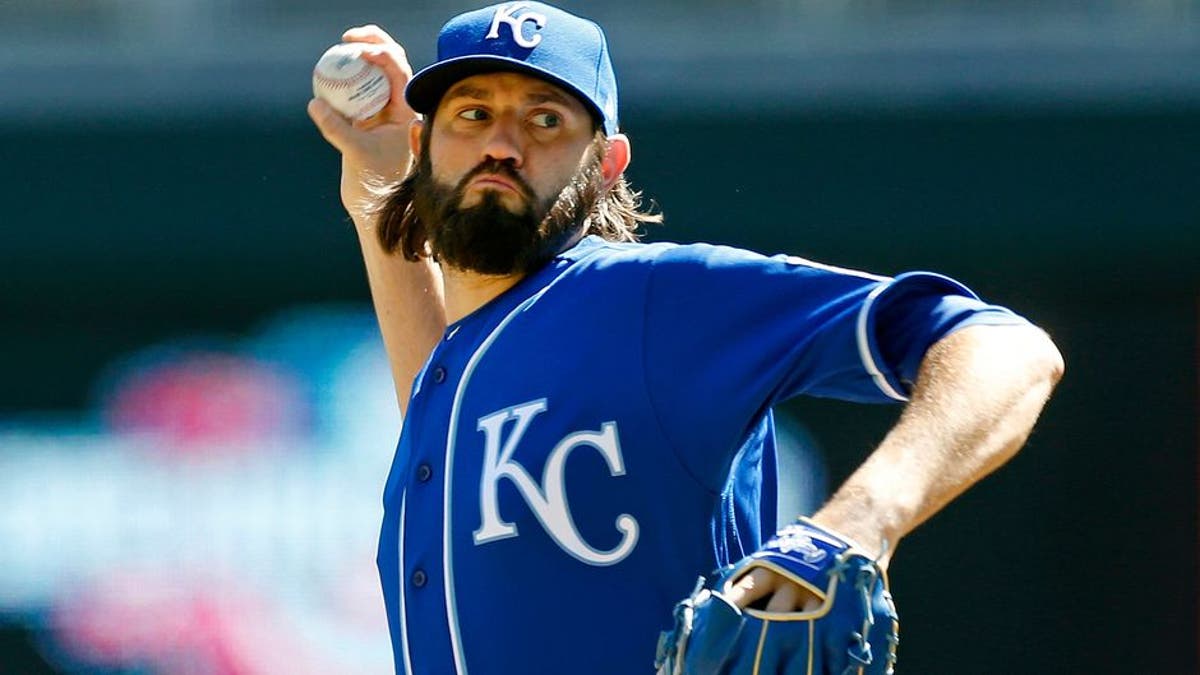 The Texas Rangers will find out Sunday if right-hander Yu Darvish has been able to put his odd last start behind him.
Darvish (1-2, 3.28 ERA) and the Rangers believe that's the case. Darvish starts opposite Kansas City's Jason Hammel (0-1, 4.60) as the teams wrap up a four-game series at Globe Life Park.
The Rangers come into the game riding a season-high three-game winning streak while the Royals are looking to snap a nine-game losing streak against the Rangers and avoid a four-game sweep.
Darvish had a dominant five innings in his last outing at Oakland but was pulled in the sixth after losing command as he allowed four runs in the frame before manager Jeff Banister took him out despite throwing only 82 pitches.
Darvish, who is 1-1 with a 2.25 ERA in three career starts against Kansas City, has moved on.
"I think it could happen to any other pitchers, any good ones," Darvish said. "Sometimes like it's just one inning you have bad innings. What I can do is listen to my body and what I'm doing different during that game and make adjustments at that time and keep working on that."
One thing Darvish and the Rangers have quelled is any talk of an issue between Darvish and pitching coach Doug Brocail. Brocail said after the last start that Darvish went away from the game plan during the outing.
Texas manager Jeff Banister said Saturday that there are no problems between Darvish and Brocail and that it was Banister's decision to pull him.
Darvish said he knows there wouldn't have been an issue if he struggled early and then came back strong or he didn't allow a two-run homer to Oakland's Adam Rosales. He threw only 53 pitches in the first five innings and 29 to record one out in the sixth.
"Until the sixth inning I was pitching great, the plan was working," Darvish said. "It's just that some of the right-handed hitters, especially (Adam) Rosales, that maybe I should have pitched more in. Other than that I think I felt good and the plan was working."
Hammel is still looking for his first win of the season for the Royals, but unlike Darvish there were no questions about his performance in his last start. He didn't figure in the decision in a 2-1 loss to San Francisco, allowing one run in six innings. He also retired 15 of the first 16 hitters he faced.
The Royals would take their chances against Texas with a repeat performance Sunday from a pitcher the club didn't sign until February. He's fit in well with a club that has the best rotation ERA in the major leagues.
"We added a good pitcher," Kansas City manager Ned Yost said. "He's a veteran arm, and he's done a good job for us so far."
Hammel has also fared well against the Rangers recently. In his last two starts versus Texas, Hammel allowed one run in six innings in each turn. He beat Texas last year when he was with the Chicago Cubs and is 1-2 in six appearances (four starts) against the Rangers with a 4.18 ERA.