Ronda Rousey's mother calls her daughter's trainer an 'idiot and a fraud'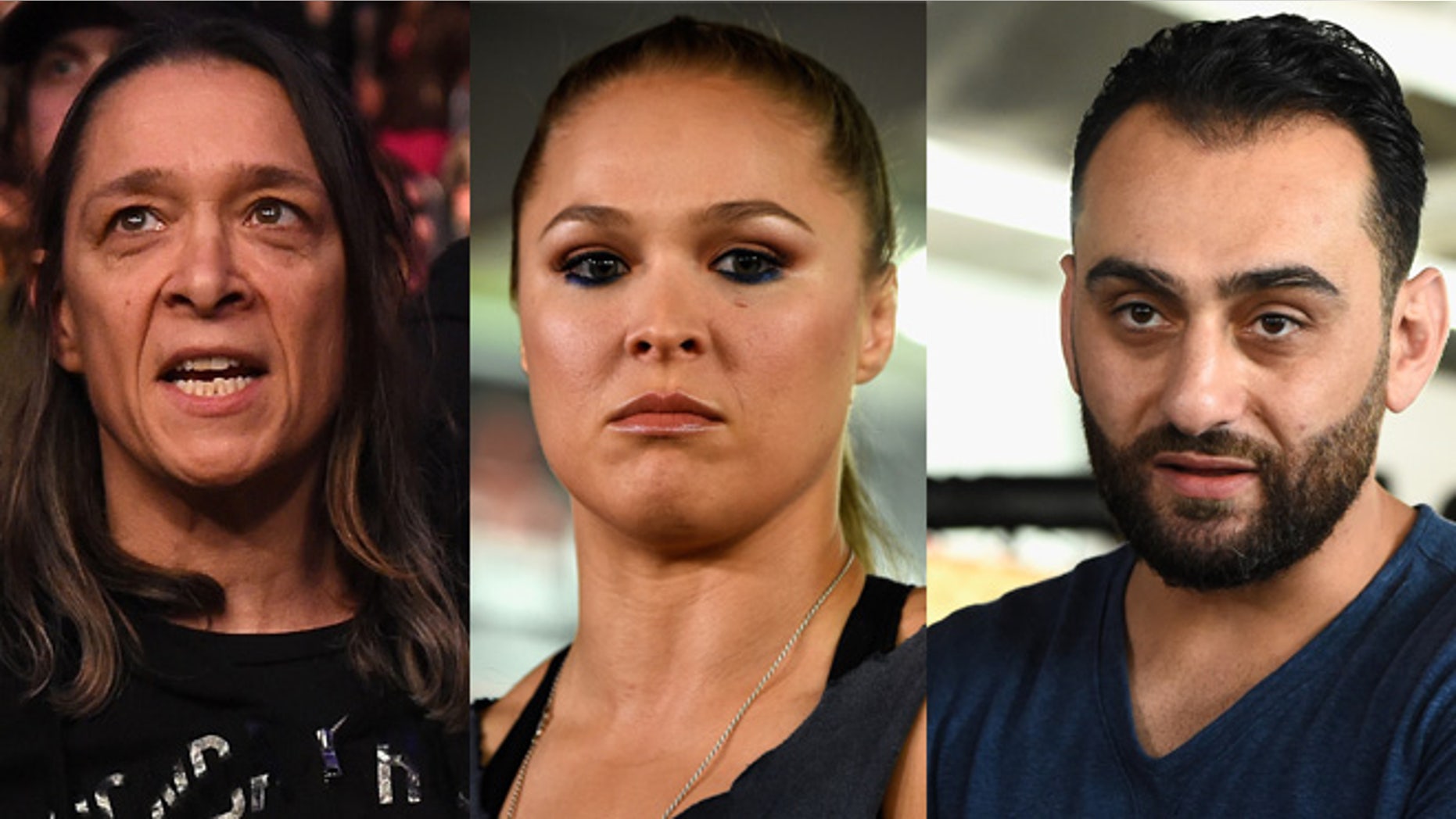 The mother of UFC champion Ronda Rousey is not backing down for her dislike of daughter's trainer Edmond Tarverdyan.
The former Judo world champion AnnMaria De Mars has blasted Tarverdyan of numerous times before, after Rousey's loss to Holly Holm and just last week branded him a "fraud" whom she hopes lands in jail.
Speaking with Australia's Submission Radio, De Mars said she is still hopeful that her daughter, 28, will dump her trainer.
"I predicted [her loss to Holm] in advance," she said. "Ronda trained with an idiot. She trained with an idiot who's a fraud. I would be shocked to find out that guy has any record [of success] at all."
De Mars added: "Ronda has a lot of talent. She came into that gym with a very strong 10-year background of training at the Olympic level, and it carried her a long way. She needs to train at Judo and get away from some egomaniac fraud and be herself. Ronda as herself can beat anybody on the planet."
De Mars, who was the first American to take home gold at the World Judo Championships in 1984, said her record as a fighter gives her the background to sniff out bad coaching and Tarverdyan is bad.
"I actually really did compete for 14 years. So when somebody is saying something, talking about coaching, I know if it's bulls--t or not, and this guy is a complete fraud. So it didn't surprise me for a second," she said. "I don't claim to know everything, but I know what it takes to win world championships. I know what good coaching is ... I told Ronda more than once, 'I know what training to beat the world looks like, and this isn't it.'"
De Mars said she hopes Tarverdyan "loses his license or goes to jail."
Speaking to TMZ Sports, Tarverdyan brushed off De Mars' attack, saying its only Rousey's opinion that matters. He said he has other things to worry about – like training Rousey for her rematch against Holm.
"It's just her opinion," he said. "I'm just here to train Ronda, and it really doesn't matter."
He added, "Ronda knows who I am. I am her trainer, and that's really about it."