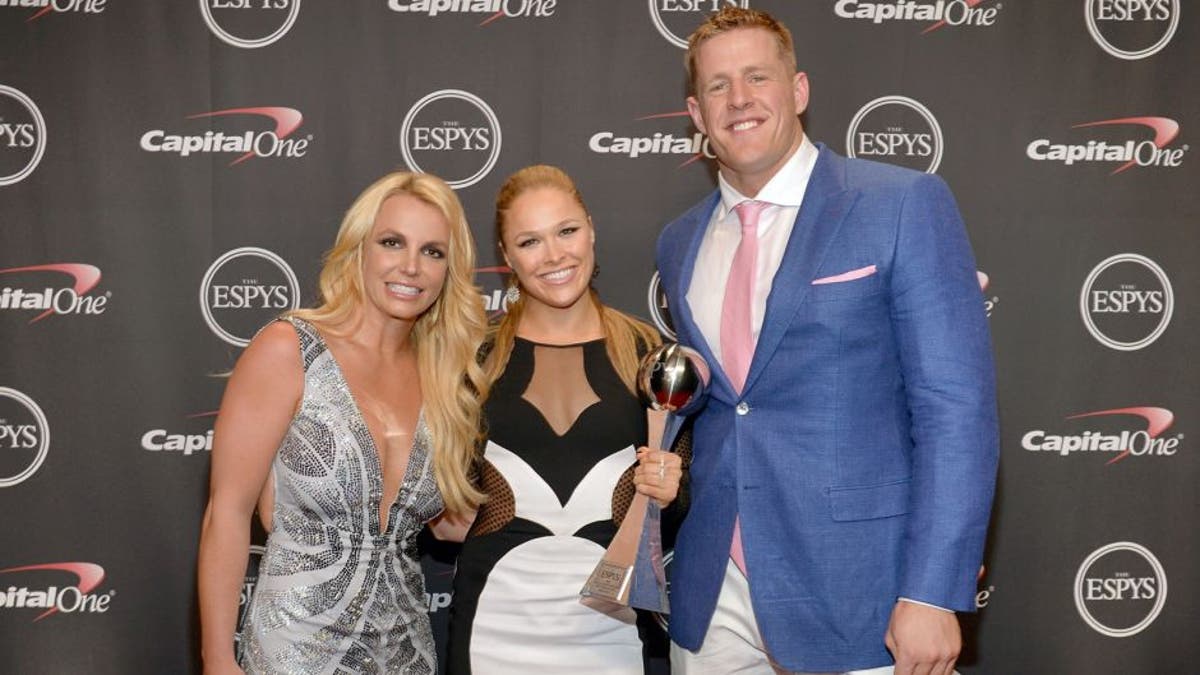 UFC superstar Ronda Rousey is featured in a new commercial alongside NFL All-Pro J.J. Watt to promote the new Reebok ZPump Fusion.
The commercial shows Rousey give the Fusions a couple pumps before wrapping her hands, lacing her gloves and destroying a heavybag while Watt knocks out some suicides on the gridiron. The spot wraps with visuals of both athletes crushing their respective workouts.
Check out all the action above.
Reebok, of course, is the official outfitter of the UFC and took Rousey's suggestions into consideration when designing the new "Fighter Kits" and other apparel specifically for women involved in combat sports.
Rousey goes for her 12th straight win on Saturday at UFC 190 against undefeated Brazilian Bethe Correia, live on Pay-Per-View. Follow the FOX Sports 1 live blog for blow-by-blow updates!