Ron Rivera: Corey Brown has to stop trying to replace Kelvin Benjamin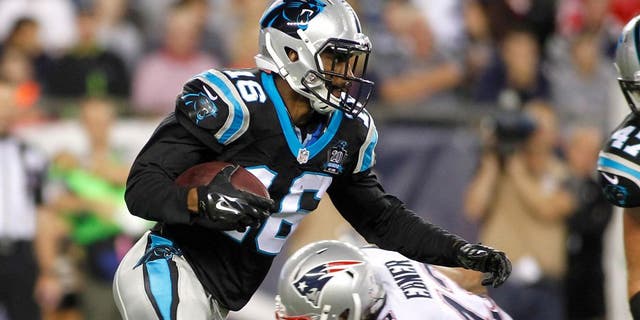 Wide receiver Corey Brown had a brutal night when the Carolina Panthers took on the New England Patriots, to say the least. During Carolina's third preseason game, Brown dropped a whopping four passes, one of which would have undoubtedly been a touchdown.
When the fourth drop happened, quarterback Cam Newton was the first over to put his arm around Brown, as David Newton of ESPN reported.
While Brown struggled with drops during this game, and also dropped two passes during the previous game against the Miami Dolphins, Ron Rivera had a simple answer for the young receiver's struggles.
"The biggest thing more than anything else is Corey Brown has to stop putting the pressure on him to replace Kelvin Benjamin,'' Rivera told ESPN. "To replace Benjamin is going to be a unit job, not a one-man job.''
It's a pretty valid point from Rivera, and it seems that Brown has taken it upon himself to try to fill the void left by Benjamin. As we know, this just won't be a one-man job.
For Panthers fans out there, don't sweat just yet. The potential that Brown showed as an undrafted free agent in 2014 is absolutely still there, but he just needs to get some of that confidence back under his belt.
(h/t ESPN)