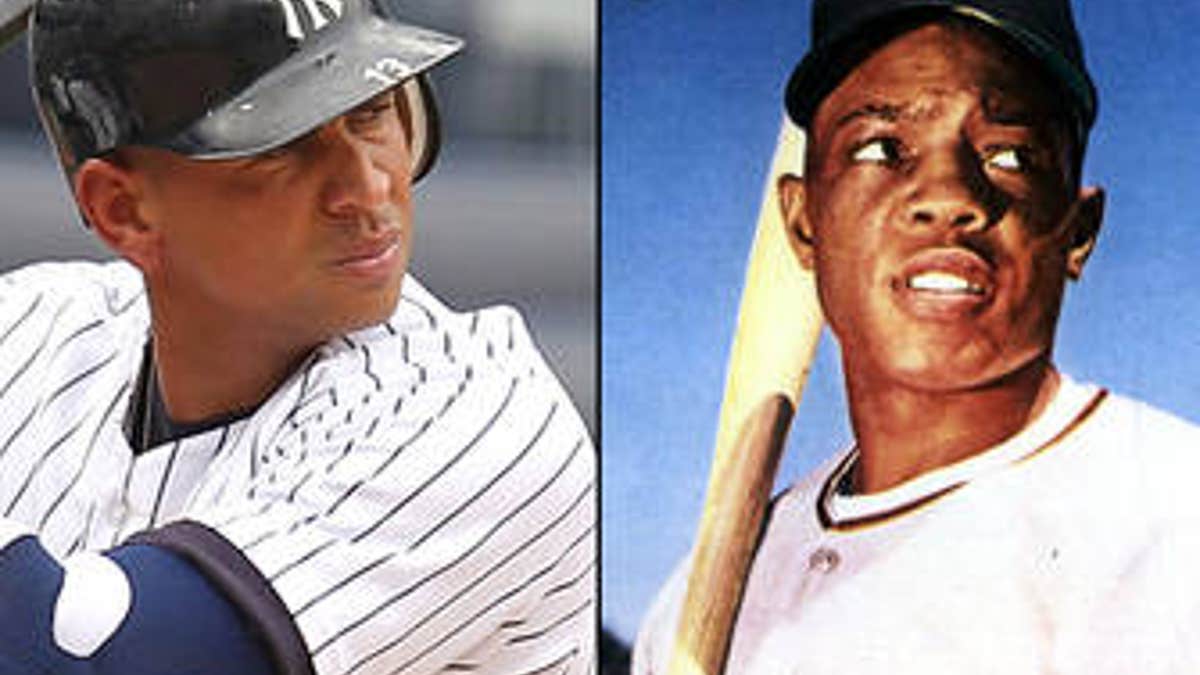 Alex Rodriguez homered in Monday night's 5-2 New York Yankees loss to the Toronto Blue Jays. His home run tied the game at the time -- oh, and it was also No. 650 in his career.
That puts him 10 homers behind Willie Mays for fourth on the all-time home run list. And if you're already steaming just because A-Rod is able to play while waiting for an appeal of his PED suspension, then you might just boil over if you didn't know this: Rodriguez's ridiculous contract includes a $6 million bonus when he ties Mays.
Alex Rodriguez hit his 650th home run, putting him 10 behind Willie Mays and 660 behind Willie Mays honestly.
-- Korked Bats (@korkedbats) August 27, 2013
Alex Rodriguez hits his 35th career HR at Rogers Centre. That's the most by any visiting player on PED's
-- Jeffrey Steinberg (@SobermanSports) August 27, 2013