Rodgers accepts he needs to regain trust of Liverpool fans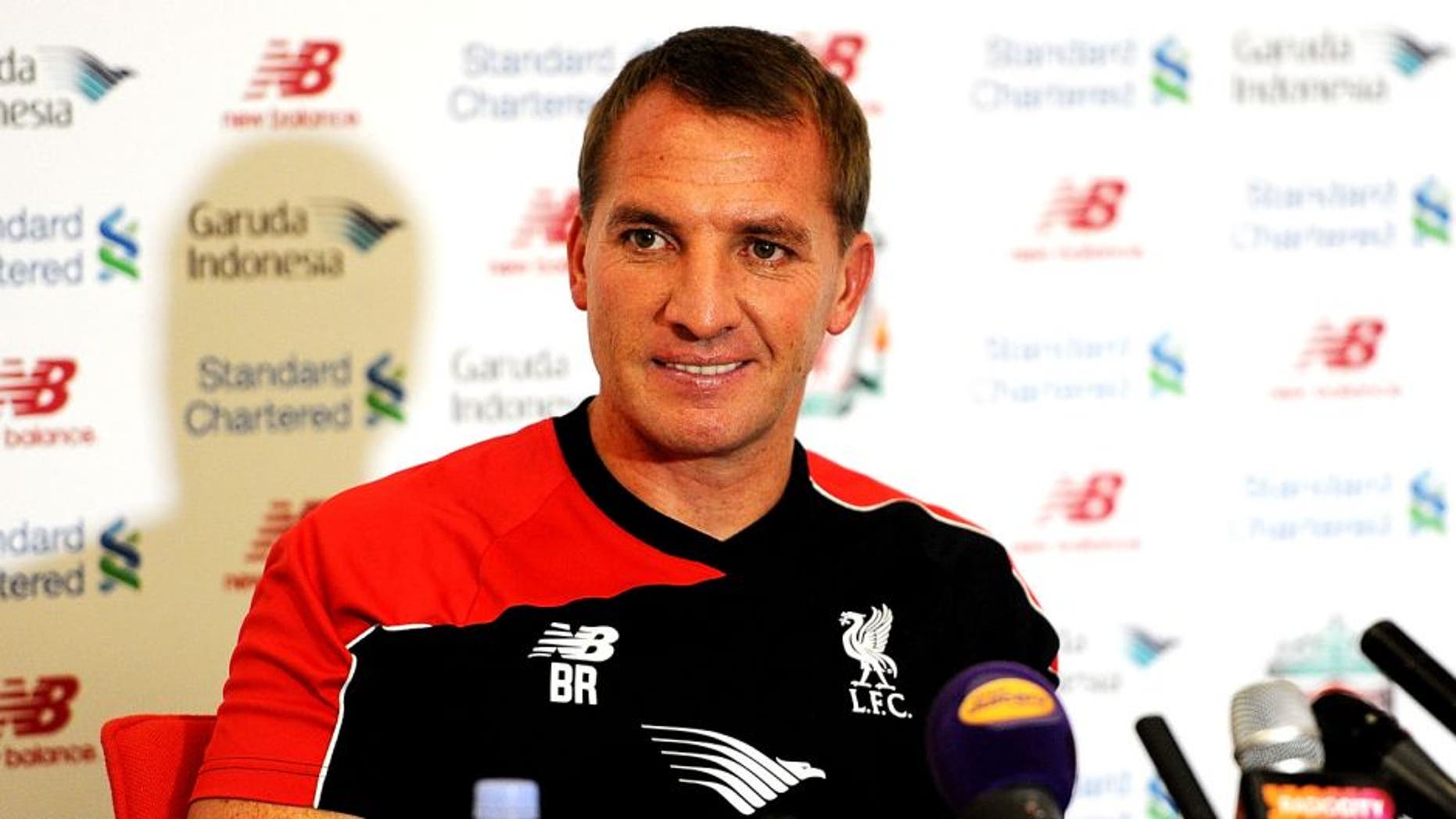 Brendan Rodgers accepts he needs to regain the trust of Liverpool's supporters after his side ended last season with his worst day in football.
Having finished second in the Premier League in 2013-14, Liverpool came sixth last term and ended the campaign with a 6-1 thrashing at Stoke.
Rodgers takes his side back to the Britannia Stadium for the start of the new campaign this weekend and is happy to have the chance to make up for that result at the same venue just 11 weeks on.
The Northern Irishman, in his position since he arrived from Swansea in 2012, said: "I need to gain the supporters' trust again.
"It has been an absolute privilege to manage this club and have the supporters behind us but of course, you have to do well to earn that and I know I need to earn that again."
Chairman Tom Werner expects Rodgers to oversee a "strong improvement" on last term's sixth-place finish.
Werner told the Liverpool Echo: "We do believe Brendan is the right man for Liverpool and the right man to take the club forward. When we hired Brendan we wanted to see improvement.
"Hopefully when we have a conversation in a year's time he will have demonstrated and the squad will have demonstrated that we've regained top form again."
He added: "Brendan was very instrumental in the transfer targets that we went after this summer. We expect we're going to see a strong improvement."
Rodgers knows there is pressure on him to bring about an upturn in fortunes in the months ahead and he is optimistic of delivering.
He added: "You never take your position here for granted and you certainly can never be complacent.
"In my second season here, we nearly won the league - you judge me on that, then maybe I deserve a bit more time.
"If you judge me on us being on the top five or so for budget, and we finish sixth, then maybe it might be different.
"But the owners have always put a big trust in me from the first day I came in here and I have confidence in how I work.
"There were things we needed to look at and discuss on how we can become better. They have always felt I was the guy to be here and reassured me of that, so that gives me great confidence going ahead."