Rockies unsure if Corey Dickerson will return this season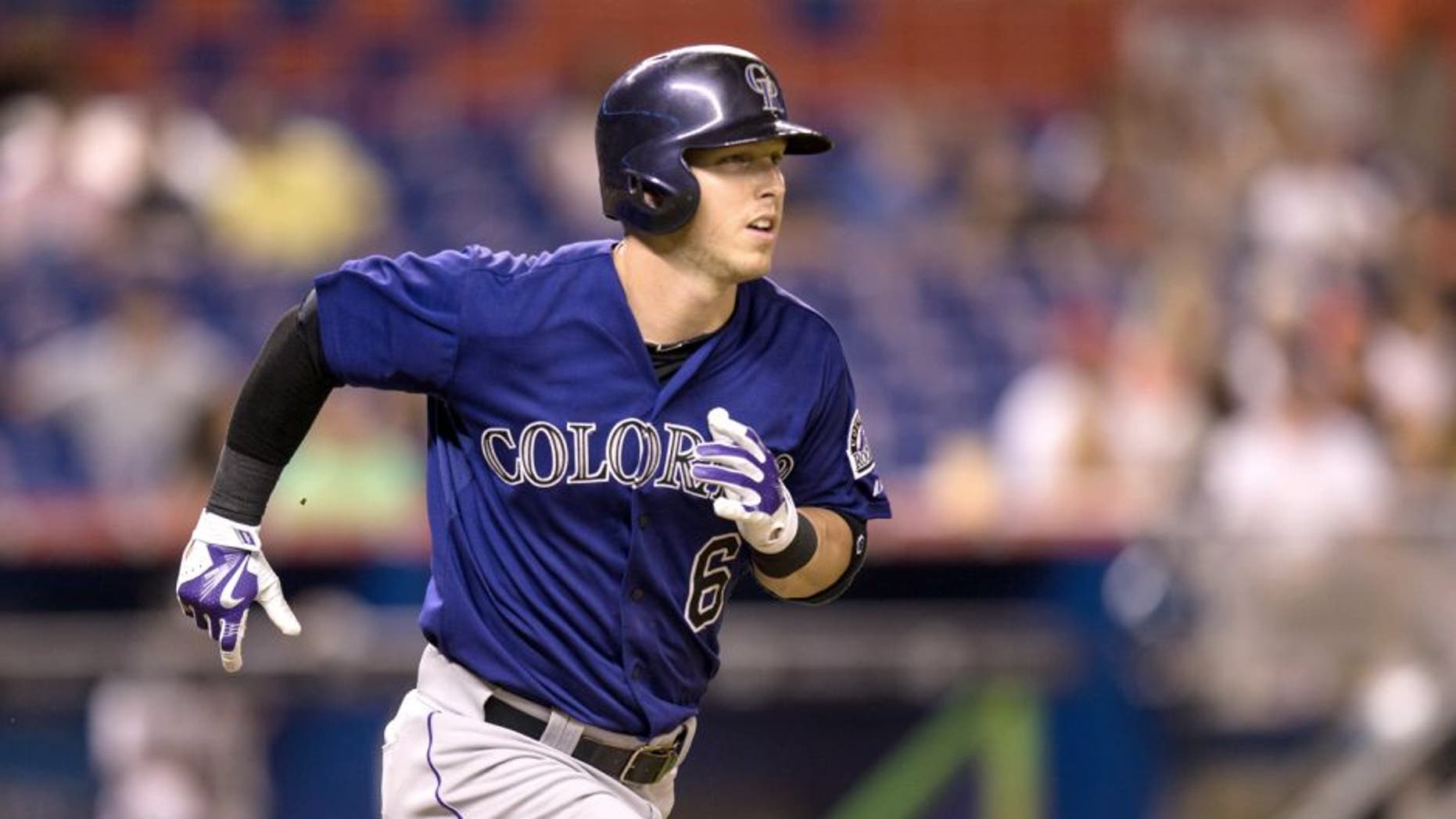 Corey Dickerson's injury-filled season might be limited to a quarter of the Colorado Rockies' games.
MLB.com reports that Dickerson, who has been on the disabled list since sustaining rib fractures while diving for a fly ball on July 30, has been progressing well in his rehab but the Rockies are unsure if he'll make it back out to left field this season.
"Guys that have been out for a long time, it's hard to pinpoint a date or even a general time that they might be back," manager Walt Weiss said. "With Corey, it's ribs, and it takes time to heal."
While he has remained relatively injury-free for his two-plus years in MLB, Dickerson has been plagued by ailments this season, as he has been dealing with recurring plantar fasciitis as well this season.
He has played in only 43 games this season, a mark that represents just over a quarter of the Rockies' 162 games this season if he is unable to return from his rib injury this year.
Nonetheless, Dickerson has remained persistent in his rehab and is anxious to return to the diamond.
"I feel like I'm a mentally strong person, and I've got a really good family behind me," he said. "I love coming to the ballpark, and I know when I'm healthy, I'm going to succeed. Every time I got hurt this year or something was hurting, my motivation was to come back even better."
(h/t MLB.com)