Robert Yates recalls how eating fried chicken with President Reagan led to a job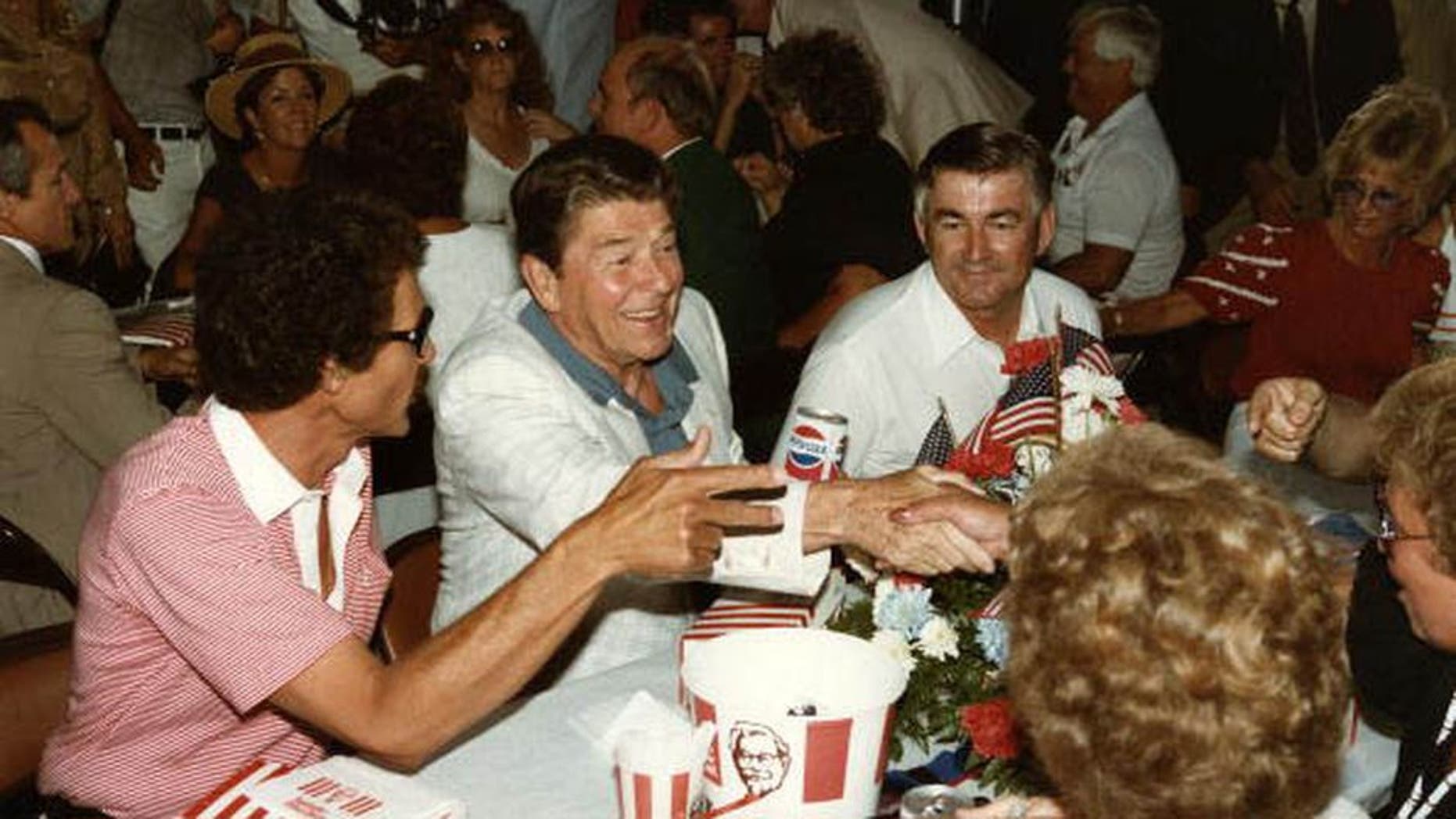 Robert Yates, the legendary engine builder and team owner who got voted into the NASCAR Hall of Fame last week, was askedto name his most memorable moment in the sport.
He did not hesitate.
To me, sitting there eating chicken right across from Ronald Reagan," said Yates, referring to the time he shared Kentucky Fried Chicken with Reagan, then the President of the United States, following Richard Petty's 200th and final win in the NASCAR Premier Series at Daytona International Speedway in July of 1984.
President Reagan gave the starting command while flying to Daytona Beach on board Air Force One and became the first President of the United States to attend a NASCAR race that day.
After taking the checkered flag, Petty didnt go to Victory Lane right away. Instead, he went to the press box first to meet President Reagan.
Then Reaganstayed after the race and had a picnic with drivers and teams. That included Yates, who built the engine that was under the hood of Petty's winning No. 43 car that day. Yates, then an engine builder with DiGard Racing, also built the engine that Petty used for win No. 199.
Yates said he was honored to have Petty recently give him a cowboy hat with the No. 200 inscribed on the inside of it.
But he was more than honored to be able to sit across from Reagan that day in '84 and share not only fried chicken with him, but opinions of how the U.S. might become less dependent on foreign oil. It turned out to be the beginning of a journey that Yates could not have imagined.
"He asked me, Whats your opinion of our dependence on foreign fuel? He got me so fired up, I took a job working on ethanol. We called it something other than ethanol, but one year later we did (develop) it," Yates recalled.
I really spent a lot of time in Washington, in Congress, in the Senate, with all the heads of the War Department because they were worried about us putting it in our tanks and having them blow up. We were in one meeting and they said there were more people of higher rank in the room than when they discussed the atomic bomb (in World War II).
I learned a lot about fuel. I learned a lot about people. And I learned a lot about our government and what works and what doesnt. So that 200th win (for Petty), that was big.