Richie Incognito told police he was NSA agent, threw dumbbells at man at Florida gym, report says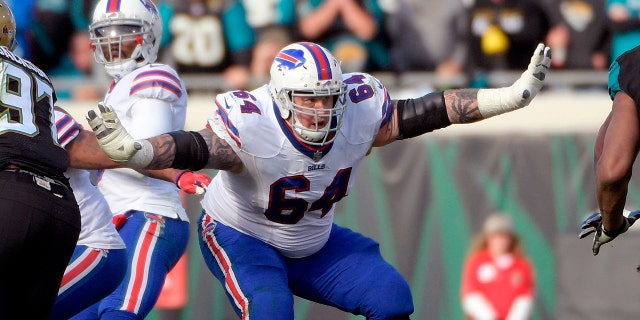 NEWYou can now listen to Fox News articles!
NFL lineman Richie Incognito reportedly told police he was an NSA agent while he was arrested for allegedly throwing a dumbbell and tennis balls at a person in a Florida gym.
The former Buffalo Bills player was working out in Boca Raton when he got into an altercation with another man, TMZ reported Wednesday. When police arrived Incognito told officers that he believed he was an NSA agent, CBS Sports reported Thursday, citing police documents.
"There's a guy walking around with headphones on," Incognito reportedly told police. "I'm running NSA class level 3 documents through my phone. I can't have anybody in Bluetooth capability of me or taking pictures of me."
Police describe Incognito as being in "an altered, paranoid state and believed ordinary citizens were government officials that were tracking him and recording him," CBS Sports reported.
Incognito reportedly told authorities that he wouldn't divulge information on his phone because they didn't have the proper clearance.
Incognito told officers that he took Shroom Tech before going to the gym, the report said. Shroom Tech is an energy supplement.
Police detained Incognito under the Baker Act, which allows Florida officials to hold a person for psychiatric evaluation if they determine the person possibly be a danger to himself or others.
Incognito spent the last three seasons with the Bills before abruptly retiring. Buffalo granted his release in April before the lineman decided he wanted to play again.