Richards' time with Rangers could be cut way short as potential contract buyout looms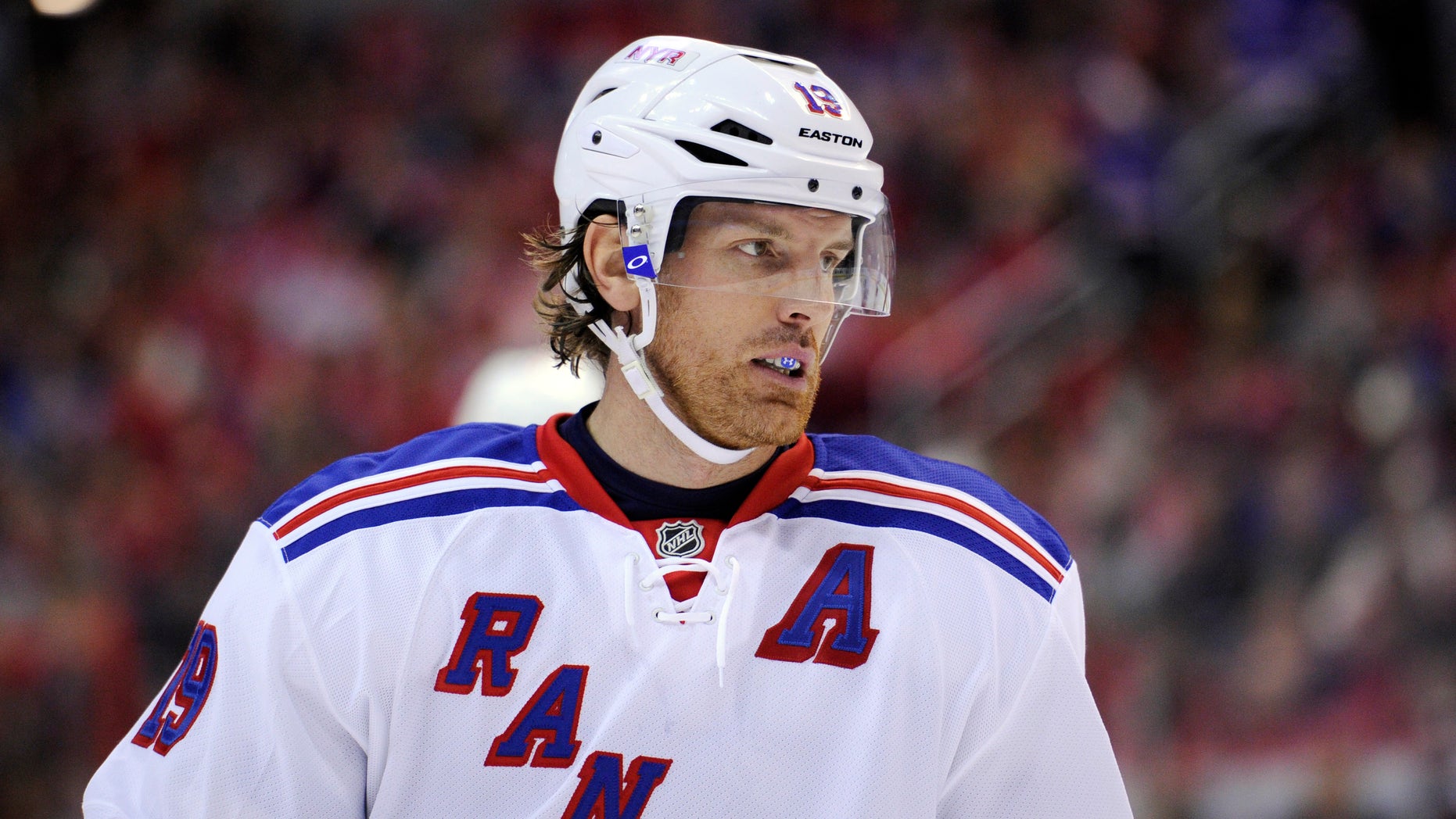 GREENBURGH, N.Y. – Brad Richards would like to continue his career with the New York Rangers.
That decision was his two summers ago, but now it is out of his hands.
The former star center joined his Rangers teammates on Monday in cleaning out their lockers following a disappointing five-game loss to the Boston Bruins in the Eastern Conference semifinals. The defeat struck Richards even harder because he was a healthy scratch for the final two games.
His production simply wasn't good enough to stay in the lineup. That is a far cry from July 2011 when the 33-year-old Richards signed a nine-year, $60-million deal to join the Rangers as a prized free agent.