Rex Ryan unveils formula for success in Bills' opener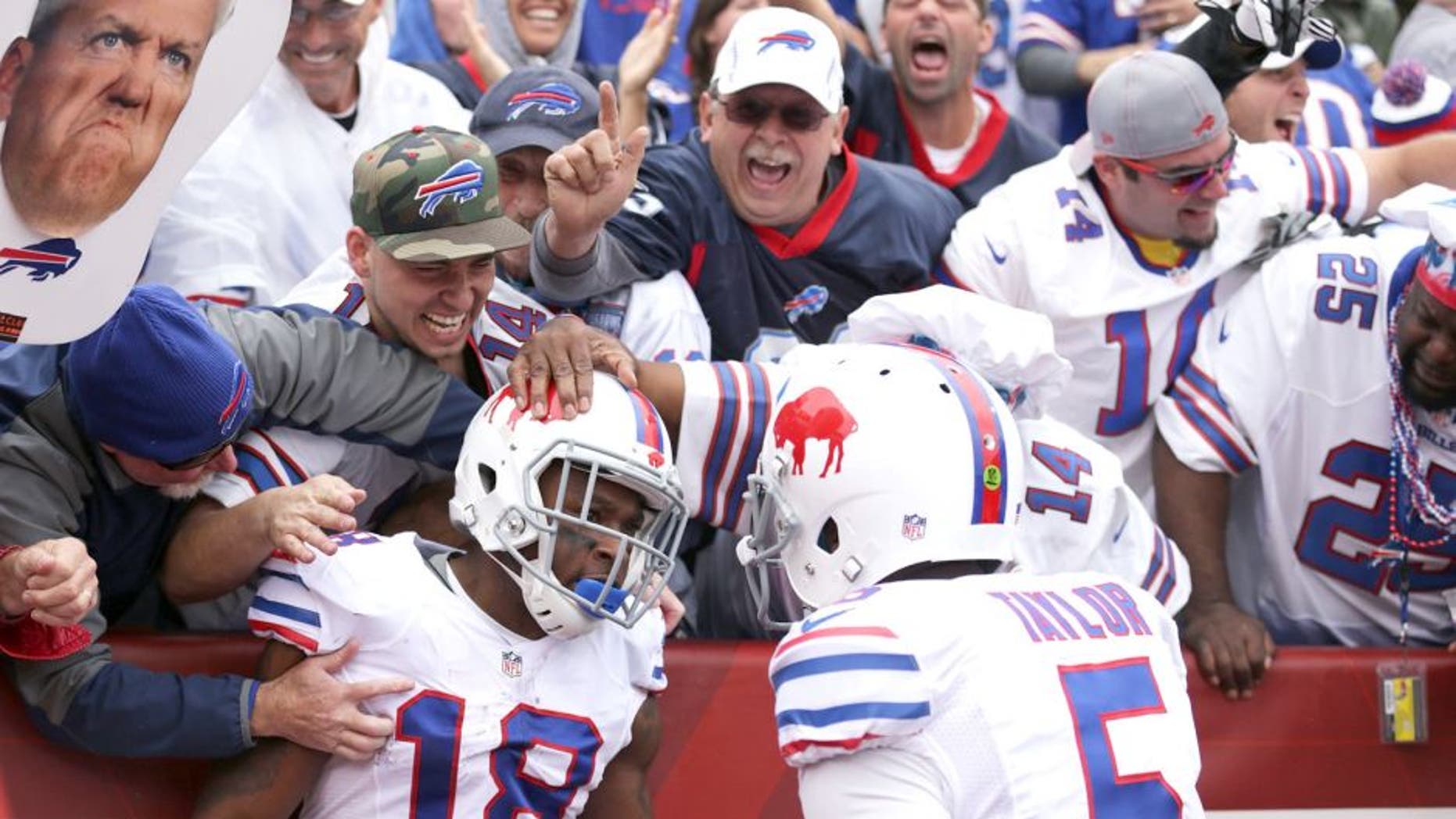 The Buffalo Bills indeed appear to have a formula for success.
In a league where modern-day vertical offenses are the trend, Rex Ryan's version of small-ball certainly stacked up as a contender in Sunday's 27-14 win against the Indianapolis Colts.
Quarterback Tyrod Taylor efficiently ran offensive coordinator Greg Roman's system. Not only did Taylor complete 14 of 19 passes for 195 yards and a touchdown, he led the team in rushing for much of the game. Taylor's versatility allows Roman to be creative and get Buffalo's newfound playmakers the ball in space.
By adding Percy Harvin and Charles Clay to the roster this offseason, it left second-year wide receiver Sammy Watkins without a target until the fourth quarter. Aside from that, the Bills had a balanced attack that capitalized on a Colts defense that has struggled to defend teams on the ground.
The Bills have a strong combination of running backs with LeSean McCoy, Karlos Williams and Boobie Dixon. The trio finished with a combined 97 yards on 26 carries for two touchdowns.
Earlier this week, Ryan called upon the Bills' fan base to make life "miserable" for Colts quarterback Andrew Luck. And that they did.
Luck was constantly harassed and struggled to find rhythm in the passing game. Luck's leading receiver T.Y. Hilton, who underwent an X-ray on his knee in the fourth quarter, finished with seven receptions for 88 yards. The Bills' secondary had sticky coverage, challenging every intermediate and deep pass and forcing two interceptions.
Led by this fundamentally sound defense, the Bills didn't allow any points until late in the third quarter. Indianapolis couldn't muster a comeback.
What's scary is this unit suffocated Indianapolis without the help of two-time Pro Bowler Marcell Dareus. Dareus, who is serving a one-game suspension, signed a $100 million contract extension earlier this week and figures to be a centerpiece of this defense.
The true test of Ryan's formula will occur sooner rather than later as they host New England next weekend.