Reports: Refs leave balls, air gauges for Chiefs-Pats game at hotel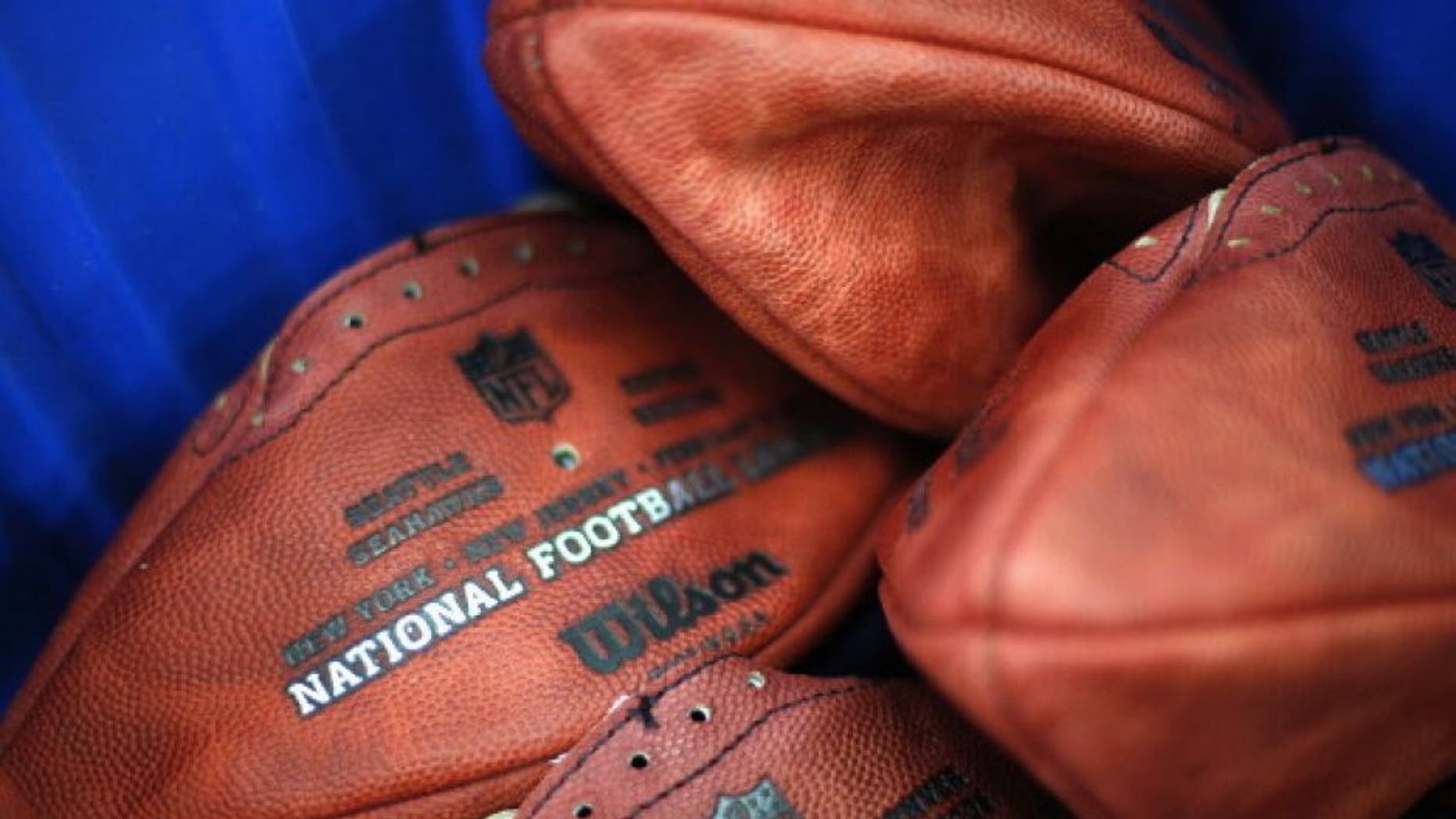 With last Saturday's playoff game between the Patriots and Chiefs the first postseason game played at Gillette Stadium since last season's infamous Deflategate game -- and taking place two days before the one-year anniversary of said game -- the one thing you think game officials would be on top of would have been air pressure in the footballs.
Instead, it seems nothing could be further from the truth. According to multiple reports, when the officials working last weekend's Divisional Round playoff game left the hotel, they FORGOT the "K-balls," the balls used especially for kicking, as well as … wait for it … AIR GAUGES USED TO MEASURE PRESSURE IN THE BALLS.
Realizing the error after it was too late for the officials to go back and get the balls and gauges, the NFL instead had to have state police retrieve them and bring them to the stadium, delivering them just an hour before kickoff.
Former Patriots quarterback Scott Zolak, now working on the club's radio broadcasts, first tweeted about the possibility on Saturday.
CBS Sports confirmed the report with police on Wednesday night.
And ESPN's Mike Reiss posted a story early Thursday morning with a detailed account from Massachusetts State Police spokesman David Procopio:
"At approximately 2:30 p.m. Saturday, Massachusetts State police at Logan airport were notified by the Hyatt Hotel on airport property that the officials at Gillette Stadium for that afternoon's Patriots' playoff game had left official, specially designated footballs and pressure gauges behind at the hotel. The hotel had been contacted by the NFL after it realized the equipment had been left behind.
"State Police contacted an NFL security official at Gillette Stadium. NFL security requested State Police assistance in bringing the footballs and gauges to the stadium. The footballs in question are referred to as K-balls, short for kicking balls. They are the official footballs provided by the league for use in kicking plays.
"A hotel employee retrieved the equipment. State Police Detective Lieutenant Thomas Coffey, who was on duty at Troop F that afternoon, along with the hotel employee, drove the K-balls and gauges to Gillette Stadium, arriving at approximately 3:30 p.m., and turned them over to the NFL."
Procopio told ESPN that he did not know the exact number of balls and gauges retrieved and delivered, but that was because they were found in an unopened box.
The Patriots won the game, 27-20, to advance to this Sunday's AFC Championship Game at Denver. Following the Patriots' 45-7 win over the Indianapolis Colts it was discovered New England played with underinflated footballs and thus Deflategate was born. As part of the NFL's investigation into the incident, the Patriots were docked first- and fourth-round draft picks and fined $1 million, and quarterback Tom Brady was suspended four games … a decision ultimately overturned in court.