Report: Texans' Duane Brown gets PED suspension overturned due to bad beef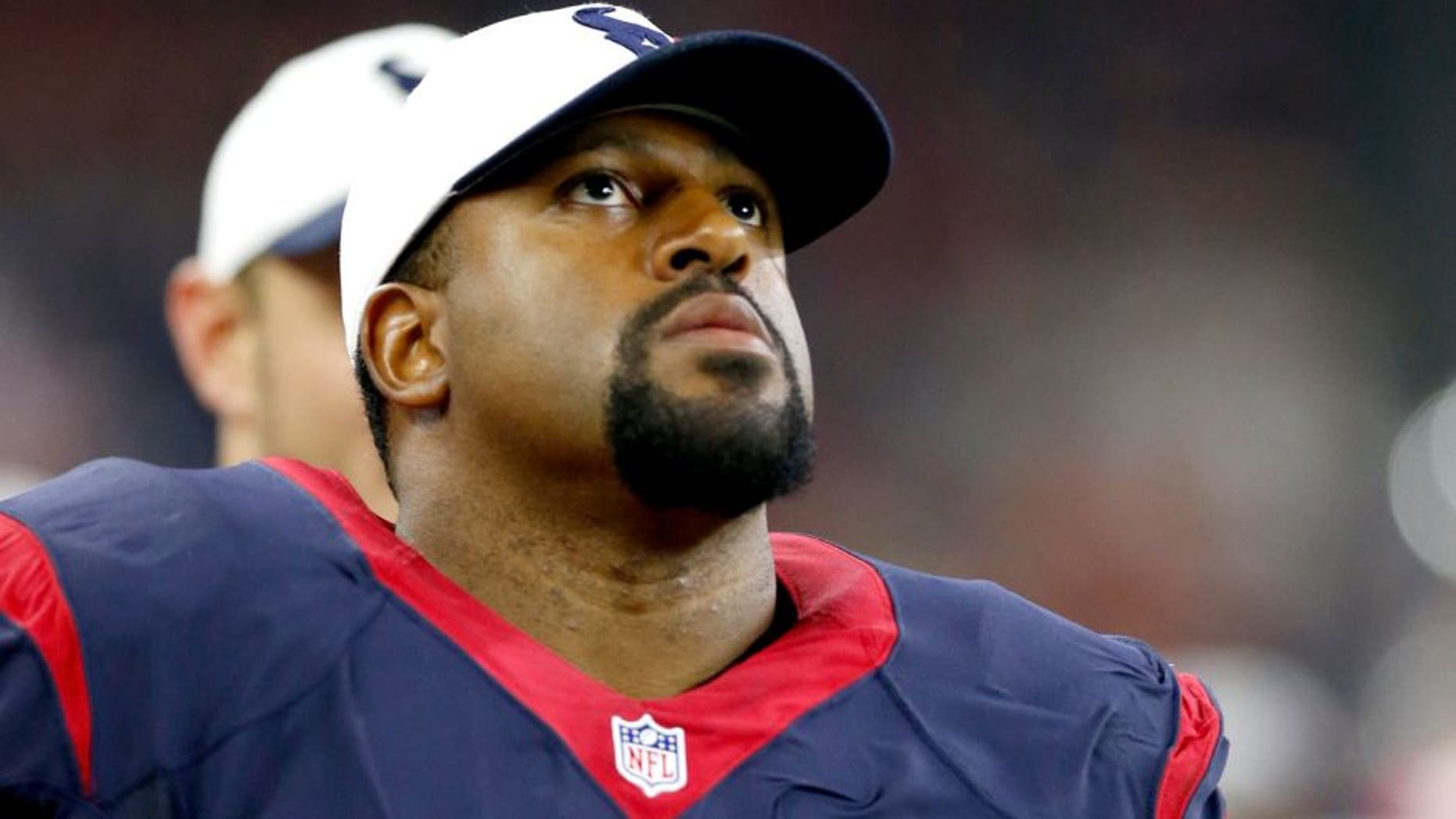 Houston Texans offensive tackle Duane Brown had his 10-game suspension for violating the league's policy on performance-enhancing drugs overturned, claiming his ingested bad beef while on vacation, ESPN reported Tuesday.
Brown was suspended last season after he tested positive for clenbuterol, which is on the league's banned substance list. He appealed the suspension and won, arguing that the result was based on eating too much meat during a trip to Mexico.
The NFL and NFLPA sent a joint statement to players warning them about the contaminated meat that could trigger a positive test.
"There is some evidence that some meat produced in China and Mexico may be contaminated with clenbuterol, an anabolic agent which is banned by the NFL Policy on Performance-Enhancing Substances.
"Consuming large quantities of meat while visiting those particular countries may result in a positive test for clenbuterol in violation of the Policy. Players are warned to be aware of this issue when traveling to Mexico and China. Please take caution if you decide to consume meat, and understand that you do so at your own risk."
Brown is recovering from quad surgery and his hoping to be ready for the start of the season. Brown's appeal included receipts for 10 hamburgers and two steaks during his trip to Baja, Calif, according to the report.