Report: RG3, Kirk Cousins refuse to speak to each other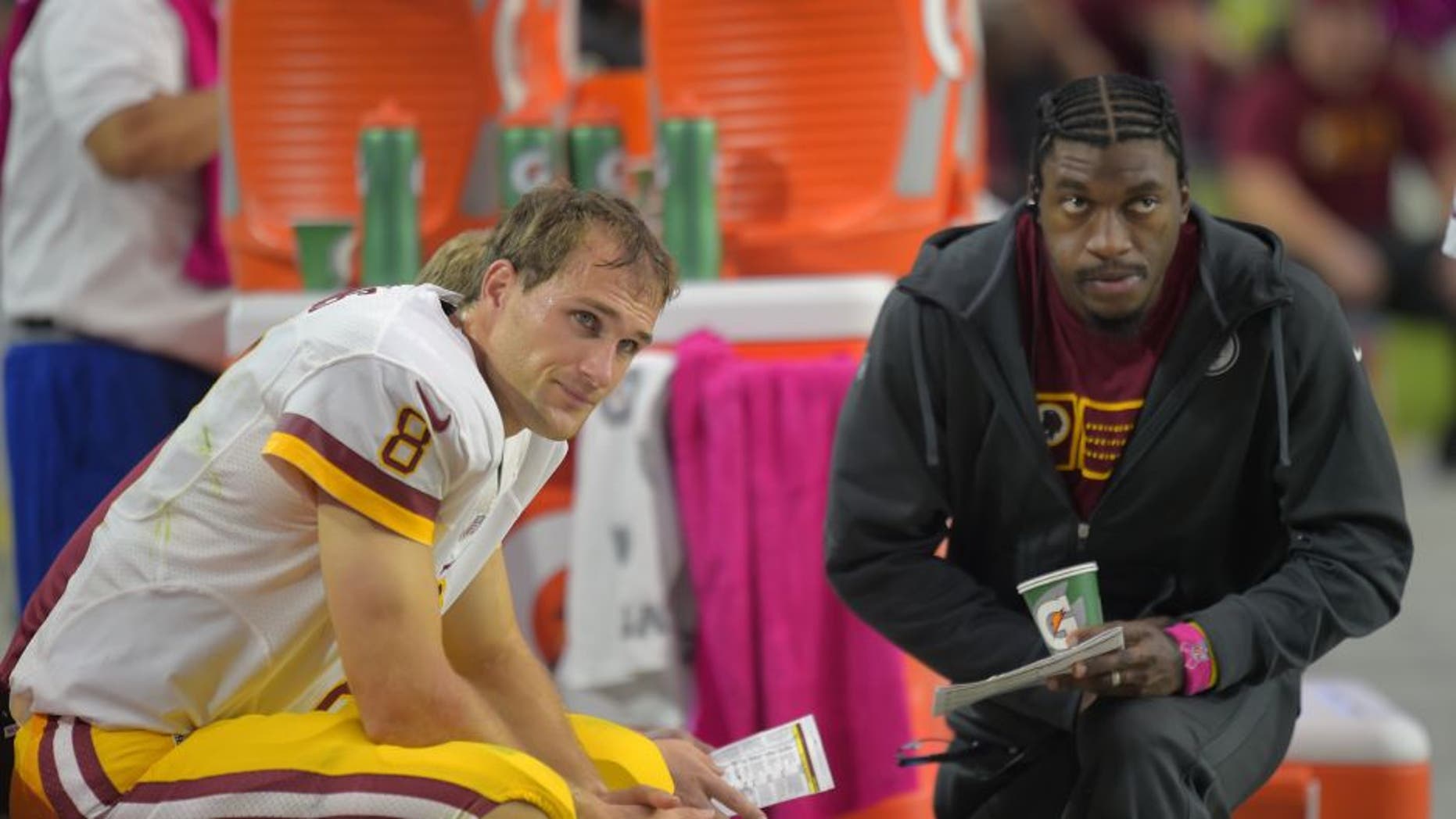 We haven't heard much publicly from Washington Redskins quarterback Robert Griffin III since being benched for Kirk Cousins before the start of the regular season, and things might even be too quiet on RG3's end. According to Bleacher Report's Jason Cole, there is a growing rift between Cousins and RG3.
Cole reports that RG3 and Cousins refuse to speak to each other, despite the fact that they are forced to spend time together during quarterback meetings and practices. According to Cole's sources, the two cannot stand to be in the same room together.
Cousins has taken hold of the Redskins' starting quarterback spot in the early going. He has led the team to one win and one narrow defeat while managing to cut down on the turnovers. In Week 2, Cousins completed 23-of-27 passes for 203 yards and one touchdown.
The Redskins have developed a formula for success by using the running game to open up safe throws in the passing game. If the Redskins' offensive line can dominate like they did in Week 2 against a stout St. Louis Rams front seven, it will take a lot of pressure off Cousins.
(h/t Bleacher Report)