Report: QB Vernon Adams Jr. to start for Oregon vs. Utah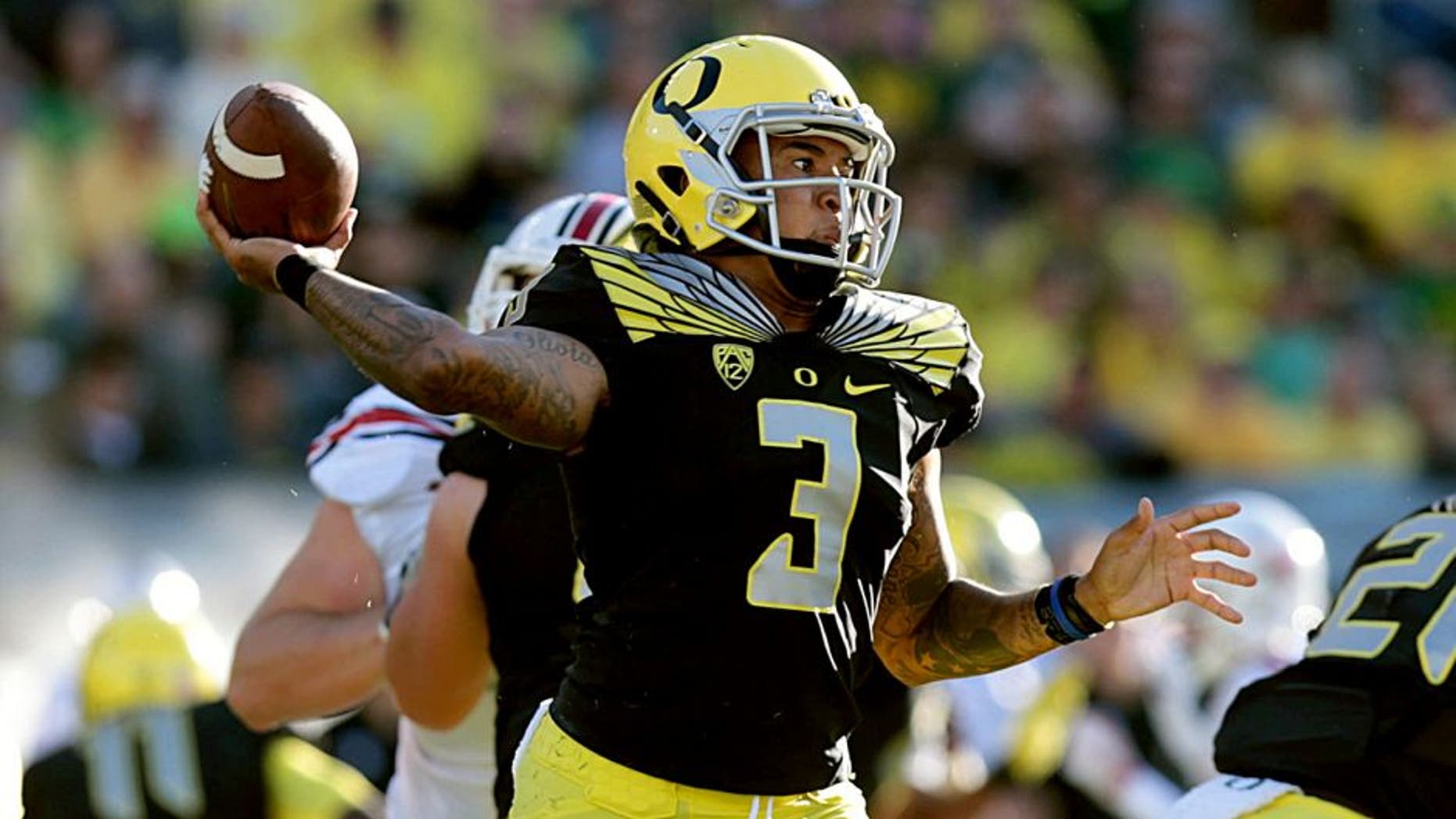 Oregon QB Vernon Adams Jr. will get the start on Saturday as the Ducks take on Utah, according to a report by Comcast Sportsnet Northwest.
Adams is dealing with a broken right index finger that was suffered during Oregon's season opener against Eastern Washington. Adams said earlier this week that his finger was "80 percent."
Adams sat out last week's game versus Georgia State. QB Jeff Lockie, Adams' backup, led the Ducks to a 61-28 victory.
(h/t CSNNW)