Report: NFL willing to reduce Brady's ban to three games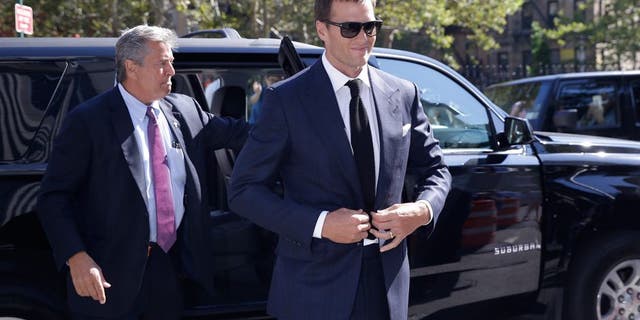 Tom Brady and the NFL met in court once again on Monday, but no settlement was reached as the Deflategate saga drags on. It's clear that neither side is willing to back down in this battle, but the NFL did offer Brady a reduction of his suspension -- albeit not much of a reduction.
According to Gary Myers of the New York Daily News, the NFL would have reduced Brady's suspension by one game with an admission of guilt -- something Brady hasn't been willing to do through the entire process. Needless to say, Brady declined the offer, but was willing to pay a fine for not cooperating with the investigation.
After failing to come to an agreement on Monday -- at a hearing that reportedly lasted less than five minutes -- U.S. District Judge Richard Berman said that he will have a ruling by the end of the week, with the possibility of it coming as soon as Tuesday or Wednesday.
"It won't be today, but hopefully tomorrow or the day after," Berman said.
A ruling from Berman will either uphold Brady's four-game suspension or it will eliminate it altogether. Regardless, the Patriots should have an idea of whether or not they'll have Brady for 12 games or 16 by the end of this week.
(h/t Twitter)