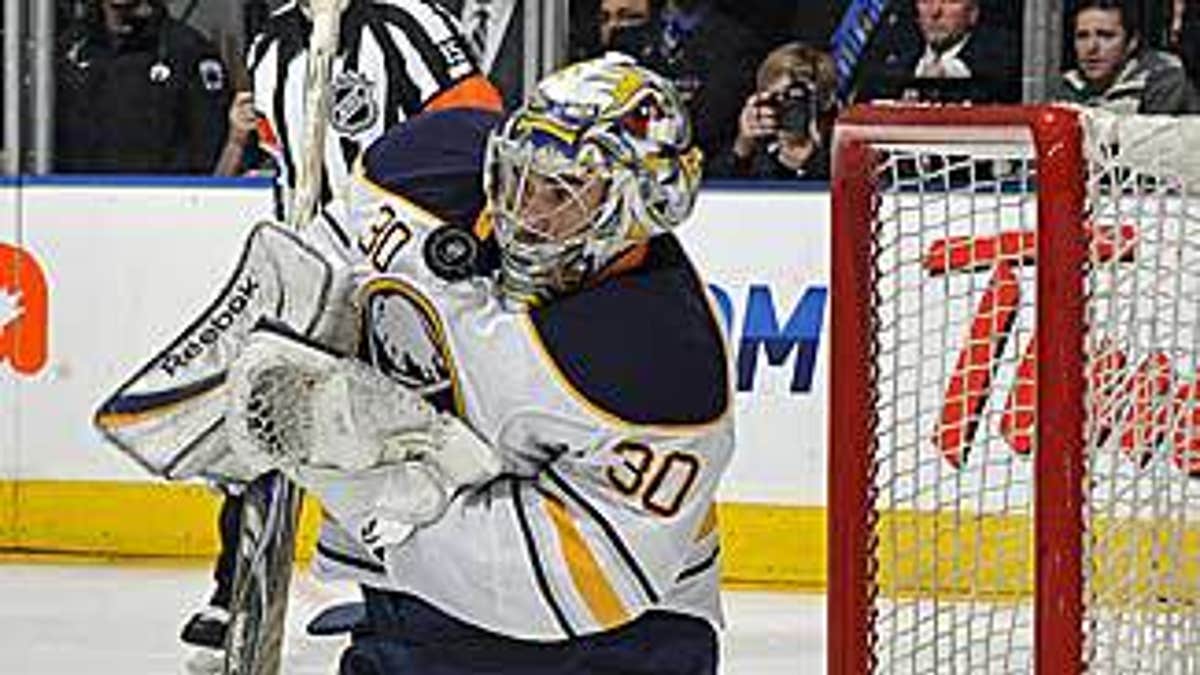 Buffalo Sabres goalie Ryan Miller didn't practice with the team Monday morning and won't play Tuesday night against the Tampa Bay Lightning, according to a report in the Buffalo News.
Miller, however, did skate on his own in full equipment for about 30 minutes and remained hopeful about his chances to play later this week.
Miller's workout Monday consisted of drills to work on his positioning and lateral movements. Sidelined since last Tuesday with an upper-body injury the Sabres have provided no additional detail on whether the reigning Vezina Trophy winner planned on testing himself further during Tuesday's morning skate.
"I feel good," Miller said in the Sabres Edge blog. "It was good to get back and feel the ice a little bit and graduate from there. We'll see what they say after practice tomorrow."
Buffalo picked up five of a possible six points this past week with rookie Jhonas Enroth in net, blanking the New York Rangers on Wednesday, losing to Washington in overtime Saturday and picking up a crucial OT win Sunday in Carolina.
The Sabres are currently seventh in the Eastern Conference with 90 points, one more than the eighth-place Rangers and three ahead of the ninth-place Hurricanes.
Enroth was named Monday as the NHL's Third Star of the Week, going 2-0-1 with a 1.94 goals-against average and .936 save percentage in three starts. Enroth made 23 saves for his first career shutout in the 1-0 win against the Rangers.