Report: 'Half-naked' Jays fan ripped urinal off wall, flooded stadium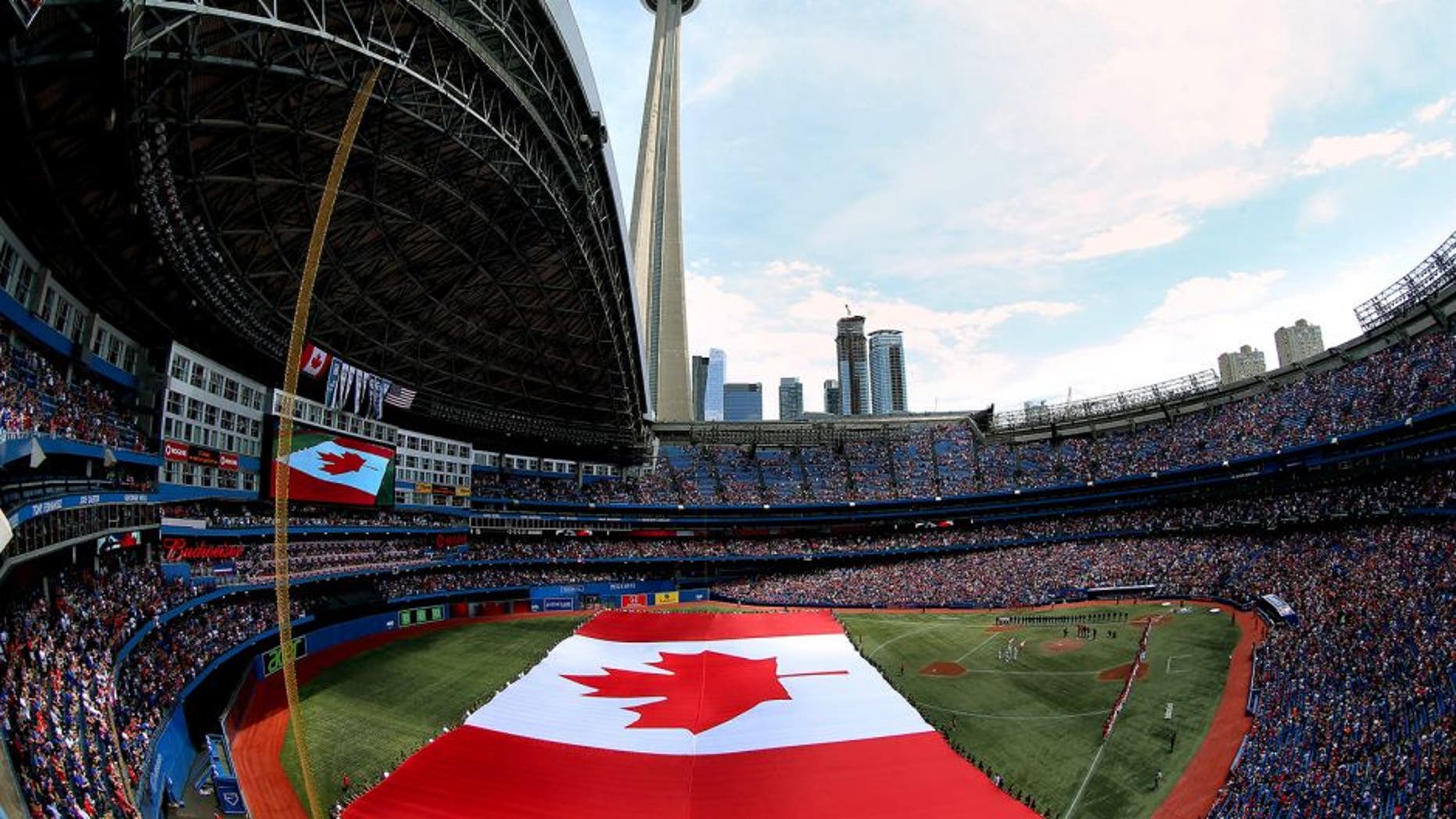 It's been a wild second half for the Toronto Blue Jays.
After making a huge splash at the trade deadline, acquiring both David Price and Troy Tulowitzki, they have vaulted themselves to first place in the division. Since July 28, they have gone from 50-51 and eight games back in the AL East to 85-64 and two and a half games up.
All of this success, it seems, has gone made the fans get a little crazy. Even a little destructive.
Over the weekend series against the Boston Red Sox, a fan reportedly ripped a urinal off the wall, flooding the 500 level of the Rogers Centre.
Catch the Jays fever, indeed. Just to add a little spice to the story, the fan was also pantsless:
Hopefully this isn't a sign of things to come, as the Jays are poised to make the playoffs for the first time since 1993.
(h/t SB Nation)