Report: Giants' Matt Cain to pitch from bullpen upon return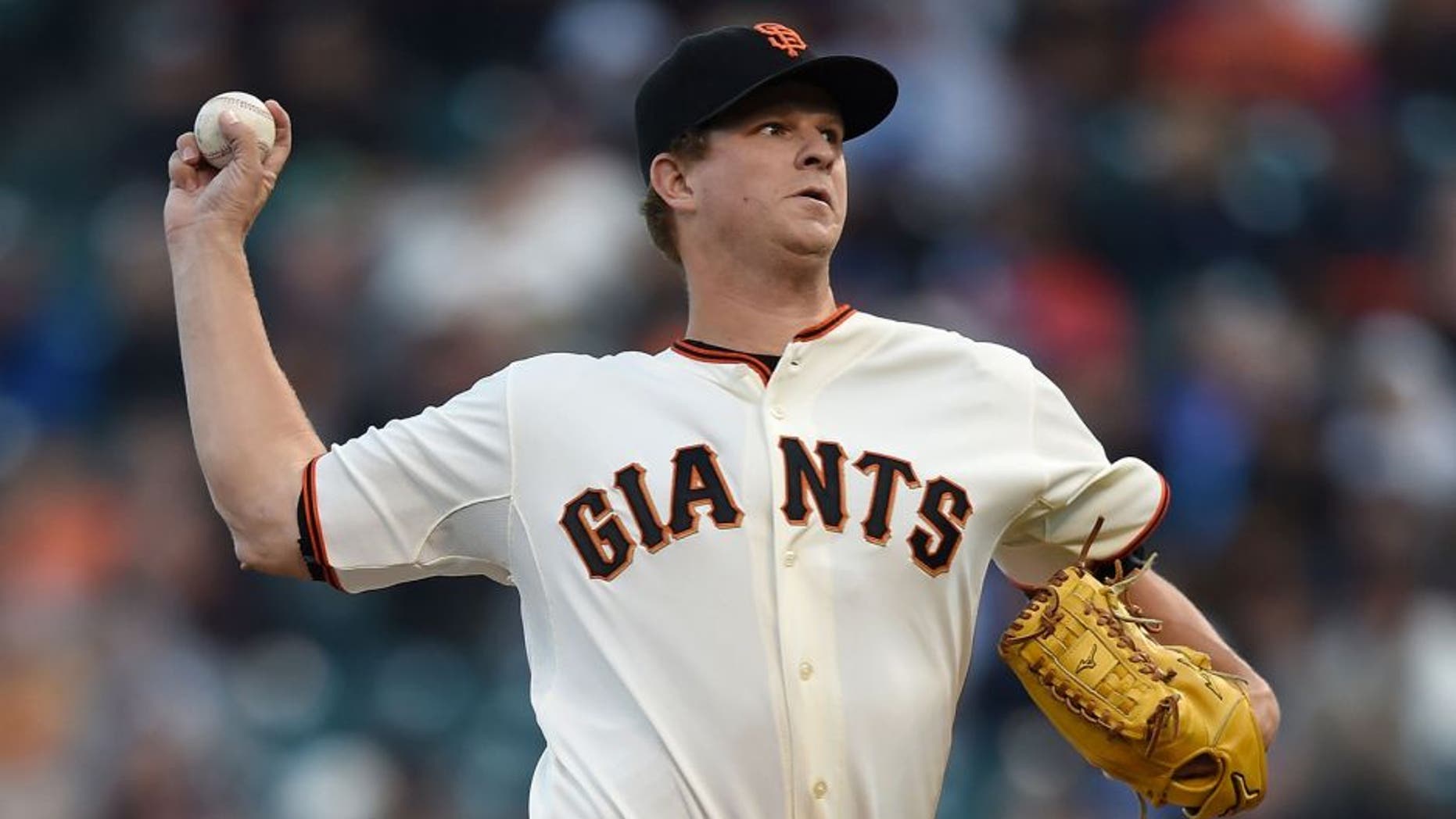 As a veteran pitcher, Matt Cain has practically done it all: make the All-Star team, win a World Series, throw a perfect game. However, he's on the cusp of doing something he's never done in his 11-year career.
According to the San Francisco Chronicle, Cain will pitch from the bullpen for the first time in his career upon returning to the Giants on Thursday from nerve irritation in his right elbow that sent him to the disabled list.
"If that's what they need, we'll do it," Cain told the Chronicle.
In the 291 games he's pitched for the Giants since 2005, Cain has only once before pitched in a relief capacity, which came on May 16, 2006, when he pitched a perfect eighth and ninth inning in a 14-3 win over the Houston Astros.
Now, the 30-year-old right-hander will be forced to acclimate to that role, likely for the remainder of the season.
Cain has struggled this season after getting a late start due to a flexor strain.
Since starting his season in July, Cain is 2-4 with a 6.15 ERA, 1.58 WHIP, and .311 opponent batting average with 38 strikeouts and 17 walks in 52 2/3 innings over 10 starts.
In his most recent start on Aug. 25, he allowed eight hits and six earned runs in five innings.
As he returns to action, Cain believe he's remedied the flaws in mechanics that led to his immense struggles.
"I got into a bad habit of dropping my elbow and pushing the ball to the plate instead of getting on top of it and using some leverage to get it down in the strike zone," he revealed.
(h/t San Francisco Chronicle)