Report: Former enforcer Ewen died of self-inflicted gunshot wound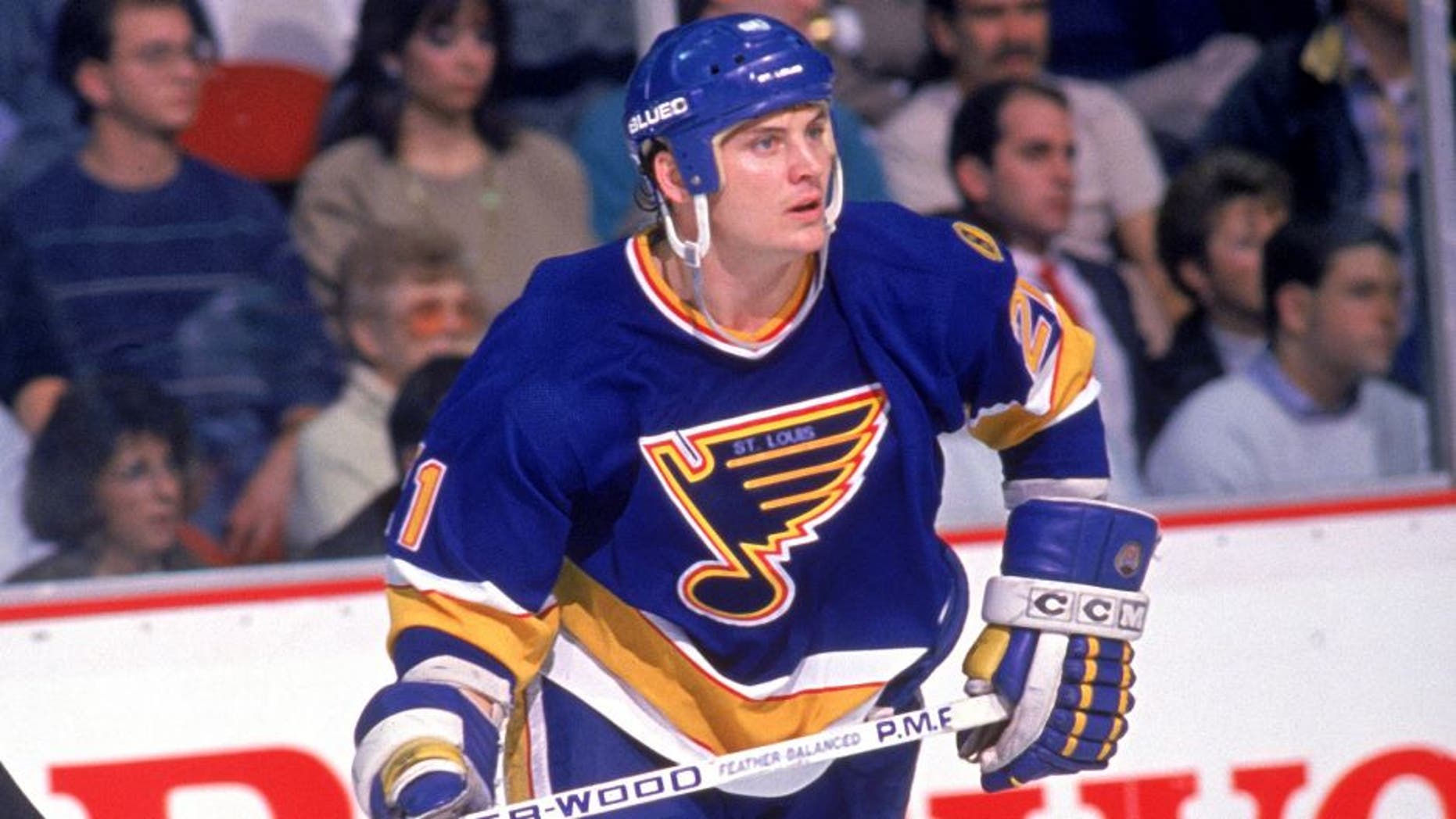 A day after former NHL tough guy Todd Ewen died, a Canadian television anchor reported Sunday that he died of a self-inflicted gunshot to the head.
Amanda Singroy of CTV tweeted that Ewen's family indicated he had battled depression for years and that police are classifying Ewen's death Saturday at age 49 as suicide. The tweets also indicated that Ewen illustrated and wrote children's books.
We've learned former #nhl enforcer Todd Ewen appears to have died of self-inflicted gunshot wound to head @CTVNews
Police are classifying his death as a #suicide. His family in #yyc say he was a loving husband & father @CTVCalgary
Ewen's family also say he battled depression for years. Post #NHL, He also illustrated & wrote children's books
Ewen was known as an enforcer in his career, called "The Animal" for his rugged play and fighting ability. Ewen had 36 goals, 40 assists and 1,911 penalty minutes in 518 career games in 11 seasons with St. Louis, Montreal, Anaheim and San Jose. He helped Montreal win the 1993 Stanley Cup.
Tom Stillman, chairman of the Blues, issued a statement on Ewen's death on Sunday:
"We are deeply saddened by the passing of former Blue Todd Ewen. Todd was an outstanding individual who called St. Louis home and continued to devote much of his time to the game he loved. On behalf of the entire St. Louis Blues organization, our thoughts and prayers are with the Ewen family during this most difficult time."
Former Blues teammate and Hockey Hall of Famer Brett Hull tweeted this on Saturday:
I was proud to call Todd Ewen a teammate and more importantly, a friend. Can't believe you're gone. #foreverablue
Ewen is the latest of a string of former NHL players -- primarily enforcers -- to die very early deaths in recent years.
In February, retired defenseman Steve Montador was found dead in his home at age 35 of unknown causes. But while still playing in the NHL, he had offered to donate his brain for research, reportedly because of his concerns over concussions during his playing days and out of a hope scientists could learn more about concussions.
Within a four-month span in 2011, Derek Boogaard, 28, died of an accidental drug and alcohol overdose while dealing with a concussion; Rick Rypien, 27, died of a suicide; and Wade Belak, 35, died of a suspected suicide. Boogaard and Rypien were active players at the time, Belak was recently retired. And all three showed signs of depression, and in Boogaard's case, CTE.
-- The Associated Press contributed to this report