Report ex-NFL star Shockey questioned in regard to drug, gambling probe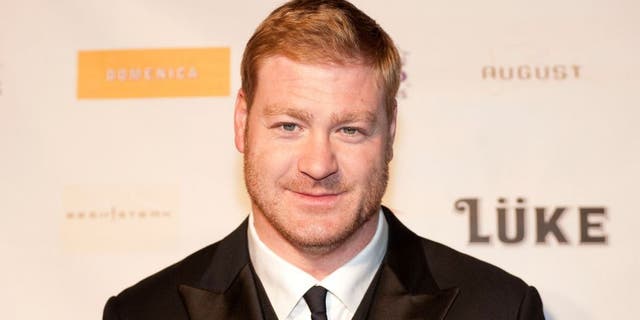 Former NFL tight end Jeremy Shockey was questioned in Miami last week about his relationship with a former USC football player accused of leading an international drug and gambling ring.
Owen Hanson, a tight end on the Trojans' 2004 national championship team, was charged on Jan. 28 with running the operation, known as ODOG Enterprise, along with 21 others, according to the New York Post. The Post also reported that during their investigation, law enforcement officials found a contact list indicating that Hanson had been "associated with dozens of pro athletes, including NFL, MLB and NBA players, and even police detectives."
One of those athletes was Shockey, a longtime New York Giants star who last played for the Carolina Panthers in 2011. In an interview with the Post, Shockey acknowledged having a friendship with Hanson but denied any involvement in the operation.
"I thought he was in the real-estate business like me," Shockey told the paper. "I'm a straight businessman. I don't hang out with drug dealers or prostitutes. I'm here with my girlfriend making out, and I get a knock on my door from these agents. I said to them, 'Come on in. I got nothing to hide.'"
Shockey told investigators that he originally met Hanson in Las Vegas, according to the Post, and indicated that he had also met some of the other co-conspirators in the case, including a man named Giovanni "Tank" Brandolino, who allegedly sent cocaine and ecstasy to a "pro-football player located in Nashville, Tenn.," on the day of a Titans-Steelers Monday Night Football game in 2014.
However, Shockey admitted no wrongdoing in the case, telling the Post, "I've never had anything to do with drugs. And I would never do anything illegal to jeopardize what I've worked for." Shockey has not been charged with any crime in the case.
"He came to Miami all the time," Shockey told the Post of Hanson. "I treated him like a friend. I let him stay at my house. He loved to surf. We'd go to the gym together. We went to the same parties together.
"I thought he was a very smart, nice guy," the four-time Pro Bowler continued. "He was single. He was so cool. He was on the phone all the time. He knew everybody -- DJs, celebrities. Pete Carroll knows him. Reggie Bush knows him; they were teammates at USC. This guy had money. He had cash on him all the time. But I thought it was from his business. No one knew any of this s–t was going on."