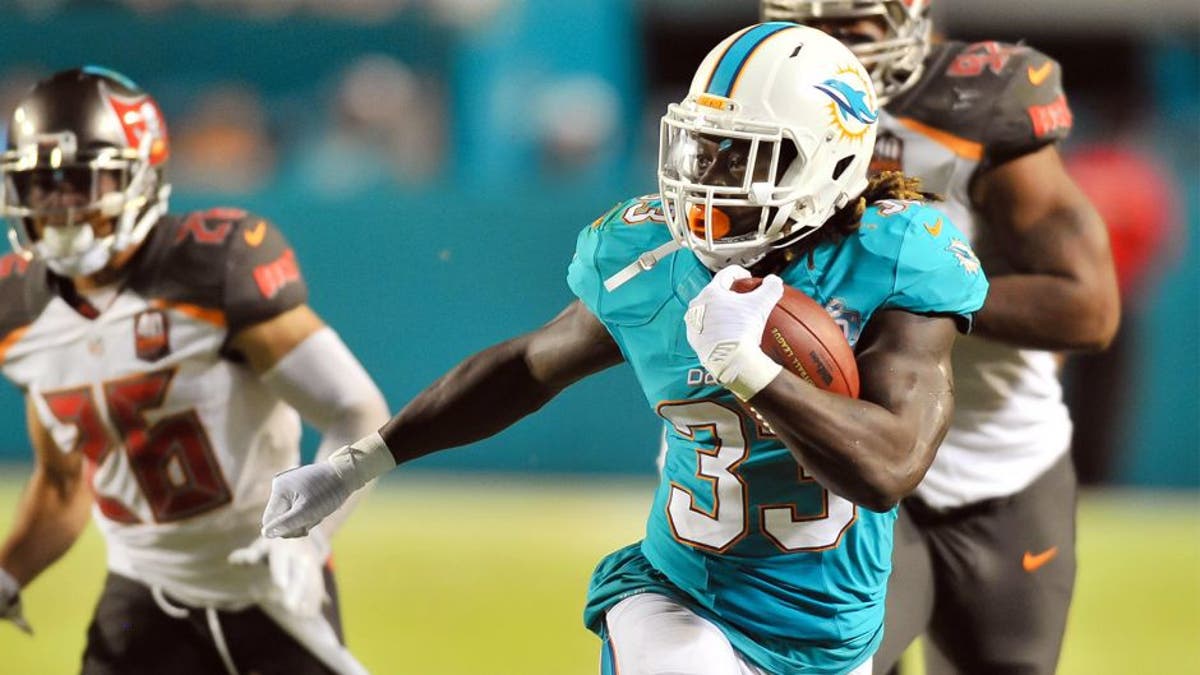 Miami Dolphins rookie running back Jay Ajayi had already been dealing with injury issues throughout training camp, which makes Thursday's setback even more disappointing.
Ajayi was having a solid game against the Tampa Bay Buccaneers in the preseason finale before he left the game with a chest injury. He showed the potential draft scouts saw while he was at Boise State, gaining 66 yards on nine carries.
Unfortunately, his injury was diagnosed as a broken rib and is now a candidate to be placed on IR, according to Omar Kelly of the Sun Sentinel.
Ajayi was projected as a second-round pick before questions of the longevity of his knee surfaced. He then fell all the way down to the fifth round where the Dolphins scooped him up in what looked like a steal.
As of now, it appears as though 2015 could be a redshirt season for Ajayi and could miss the entire season if placed on injured reserve.
(h/t Sun Sentinel)