Report: Cavaliers' Kyrie Irving cleared for 'intensive' activities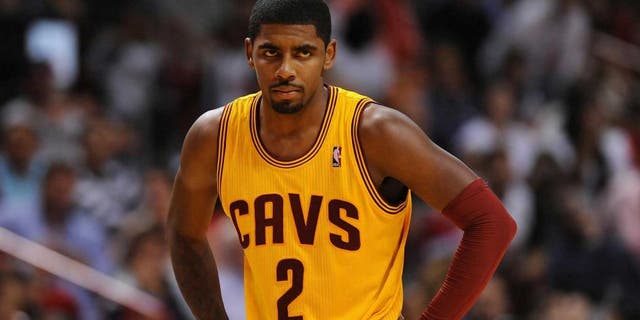 Kyrie Irving's return isn't imminent, but this is a step forward. Steve Mitchell USA TODAY Sports
The Cleveland Cavaliers have cruised to an 8-1 start without point guard Kyrie Irving, who fractured his left kneecap against the Golden State Warriors in Game 1 of the 2015 NBA Finals. So it's scary to think about how good this team can be once it's at full strength.
The Cavs got some good news on that front this week, according to Cleveland.com's Chris Haynes, who reports that Irving has been cleared for "intensive weight-bearing activities":
At this point, Cleveland has the luxury of taking its time. Not only have the Cavaliers been very good with Irving sidelined, but LeBron James hasn't had to increase his burden to make up for Irving's absence. In fact, it's been quite the opposite; James is averaging a career-low in minutes per game (35.3).
And Irving's interim replacement, Mo Williams, is second on the team in per-game scoring (16.9 points). Some of that has to do with a cold start from the 3-point line for Kevin Love, who's taking plenty of triples -- nearly seven per game -- yet making just 30.6 percent of them. But it's also further evidence that the Cavaliers can maintain their East-leading pace until Irving is fully healthy.
The initial timetable for Irving's recovery was expected to be 3-4 months, according to a press release from the team at the time of the injury. Game 1 of the NBA Finals took place on June 4, a little over five months ago. A report from August, however, indicated Irving could be held out until January.