Report: Alleged attackers at O's game danced to 'YMCA' as victim bled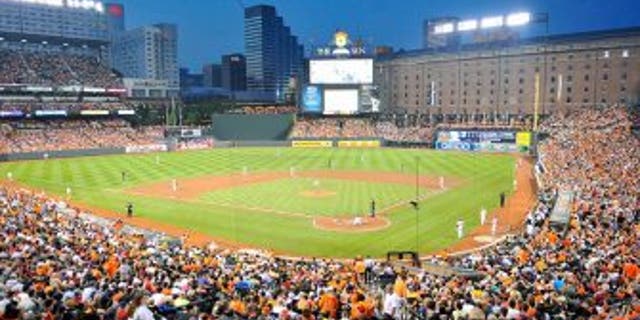 Two men accused of attacking a fan at an Orioles game last season danced to the song "YMCA" as the victim bled on the ground with a fractured skull, the Baltimore Sun reports.
The victim, Matthew Fortese, alleges in a $5 million lawsuit that Gregory Fleishman, 23, and Michael David Bell, 22, had been taunting Fortese and his date during a game last May between the Orioles and the Washington Nationals at Camden Yards. When Fortese, who was 25 at the time, tried to confront the pair, Fleishman "sucker punched" him in the head, the report states. Bell allegedly grabbed Fortese's hands while Fleishman hit him.
Fortese was taken to the Maryland Shock Trauma Center for treatment, and he landed in intensive care, suffering "permanent serious and debilitating injuries as a result of the incident," the lawsuit reportedly states.
The dispute began when Fleishman and Bell taunted Fortese about his Yankees cap, according to the lawsuit. Bell also allegedly threw a beer at Fortese and his date, "soaking her," the report states.
Fleishman and Bell, who are both out on bail, requested a postponement of a trial date in April because they were both away in college. They are due in court on June 19.