[REPLAY] FS1 UFC Fight Night: Barnett vs. Nelson weigh-ins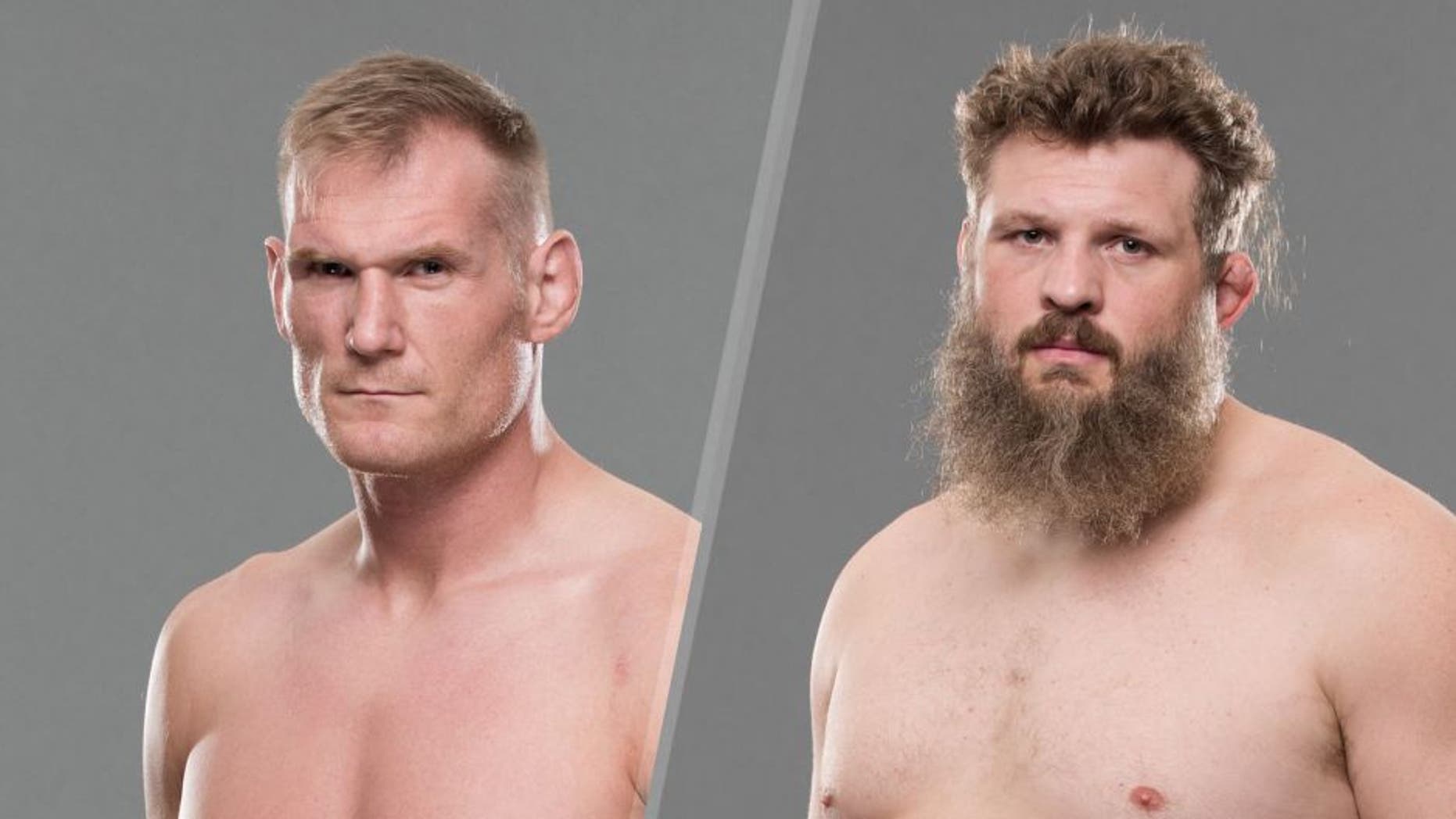 The UFC lands in Japan this weekend with a fight card headlined by two of the best finishers in the heavyweight division as Josh Barnett meets Roy Nelson in the five-round main event.
Barnett has actually been working with a nutritionist ahead of this fight to shed some body fat as he gets in peak physical condition for the showdown with Nelson. The heavyweight weighed in at 239 pounds, prompting commentator Brian Stann to remark that it's the best he's seen Barnett look on the scale.
In the co-main event, Gegard Mousasi will look to secure his third win in a row as he faces off with former "Ultimate Fighter" winner Uriah Hall.
Hall scored a win in his last fight as well and this matchup with Mousasi serves as his best chance to get a victory over a legitimate top-10 opponent.
UFC FIGHT NIGHT: BARNETT VS. NELSON
MAIN EVENT: Josh Barnett (239) vs. Roy Nelson (251)
Gegard Mousasi (186) vs. Uriah Hall (186)
Kyoji Horiguchi (125) vs. Chico Camus (126.5)
Takeya Mizugaki (136) vs. George Roop (135)
Katsunori Kikuno (145) vs. Diego Brandao (146)
Mizuto Hirota (146) vs. Teruto Ishihara (146)
Keita Nakamura (170) vs. Li Jingliang (171)
Nick Hein (155) vs. Yusuke Kasuya (156)
Naoyuki Kotani (156) vs. Kajan Johnson (156)
Shinsho Anzai (170) vs. Roger Zapata (171)