Remembering our friend Steve Byrnes on what would have been his 57th birthday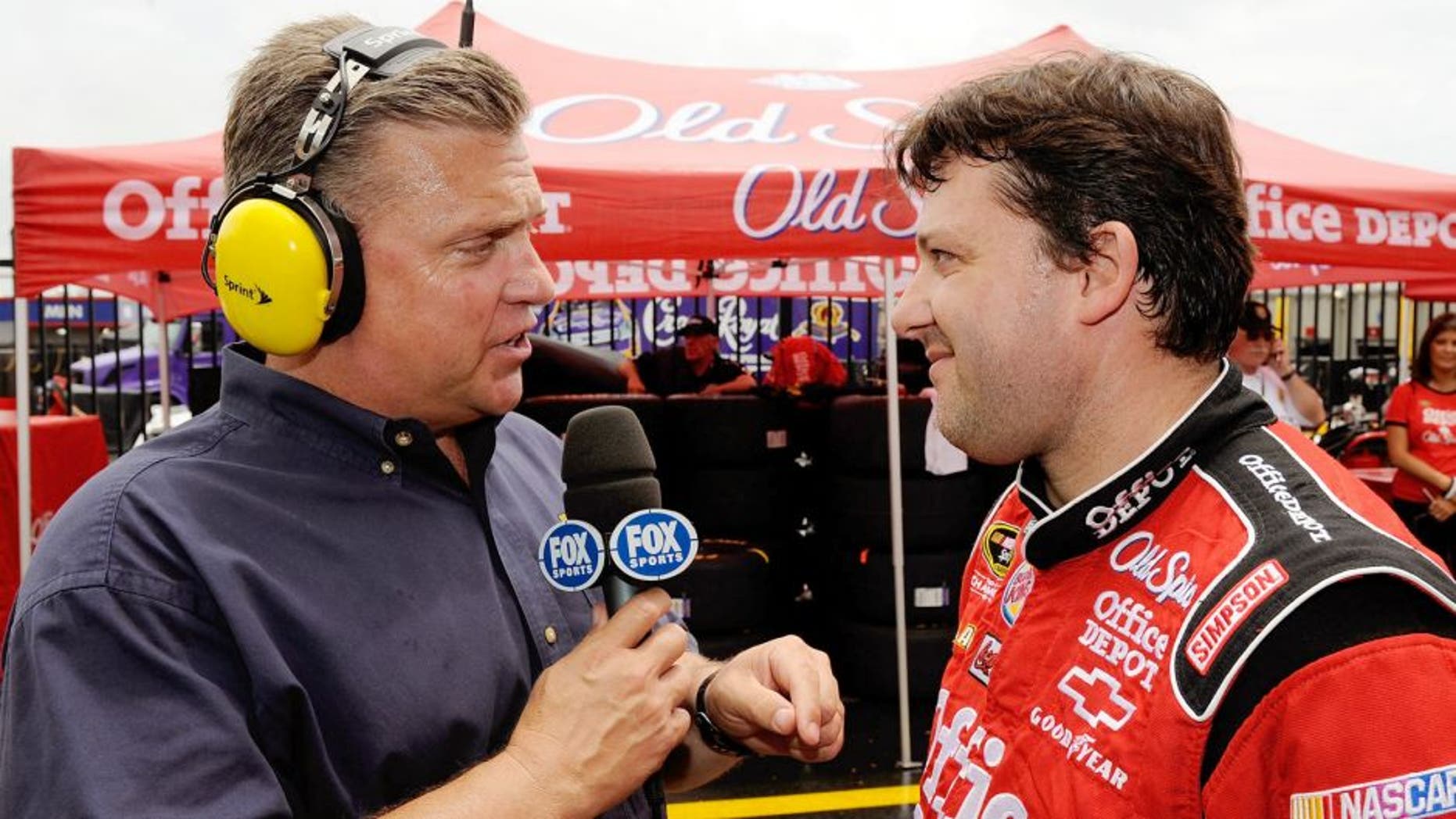 It's a poignant Throwback Thursday on what should have been Steve Byrnes' 57th birthday.
Byrnes, who spent more than 30 years working in television, was diagnosed with head and neck cancer in August 2013. After a brave and lengthy fight, Byrnes died the Tuesday after last year's spring Bristol Motor Speedway, which was renamed the Food City 500 in support of Steve Byrnes and Stand Up To Cancer in his honor.
The 2015 Bristol race was rain delayed deep into the night. After the race, Byrnes posted his final Tweet.
Byrnes joined the FOX Sports family in 2001, hosting and reporting for multiple NASCAR programs and serving as a pit road reporter for NASCAR on FOX's broadcast of NASCAR Sprint Cup Series races from 2001-2014. Most recently, he was the play-by-play announcer for FOX Sports 1 in the NASCAR Camping World Truck Series, and was co-host of NASCAR Race Hub for the network.
Without question, Byrnes was one of the most respected people in the NASCAR garage. He was a hard worker and always made sure he got the story right.
More than that, though, anyone who knew Steve knew what a great guy he was. He was a devoted husband to his wife, Karen, and a proud father to their son, Bryson.
In January, Byrnes was posthumously honored Saturday with the Squier-Hall Award for NASCAR Media Excellence at the NASCAR Hall of Fame.
Bryson accepted the award on his late father's behalf and earned a standing ovation, bringing the crowd to the edge of tears in the process.
"My dad loved the fans and the people that worked in the motorsports industry -- and even called them 'our NASCAR family,' " said Bryson. "After all the support I received when my dad was sick and he died, I now understand exactly what he meant. My dad was a wonderful man. I think about him every day and I love him very much. I now understand how important he was to the NASCAR community and I'd like to thank you for remembering him."
Today, we remember Steve Byrnes, as our thoughts and prayers are with Bryson and Karen.