Reliever Brian Matusz and Orioles agree to $3.9 million, 1-year contract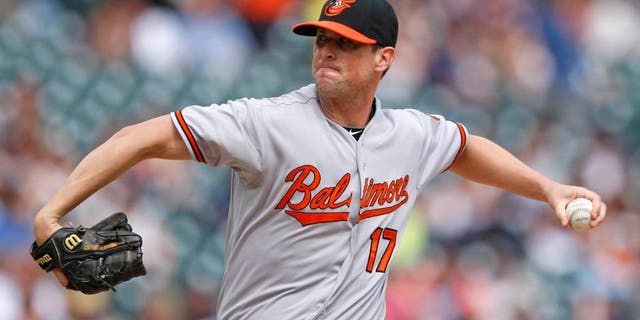 NEWYou can now listen to Fox News articles!
BALTIMORE -- The Orioles reached agreement with left-hander Brian Matusz on a $3.9 million, one-year contract, avoiding arbitration.
Matusz went 1-4 with a 2.94 ERA in 58 appearances out of the bullpen last season for Baltimore. He struck out 59 over 49 innings.
The 28-year-old, who made $3.2 million last year, has a career record of 27-41 with a 4.76 ERA in seven seasons.
Matusz asked for $4.4 million and the Orioles offered $3.5 million, leaving the Thursday's agreement $50,000 below the midpoint.
Closer Zach Britton is the Orioles' only remaining player in arbitration.