Record rainfall delays Rams, Chargers stadium opening by one year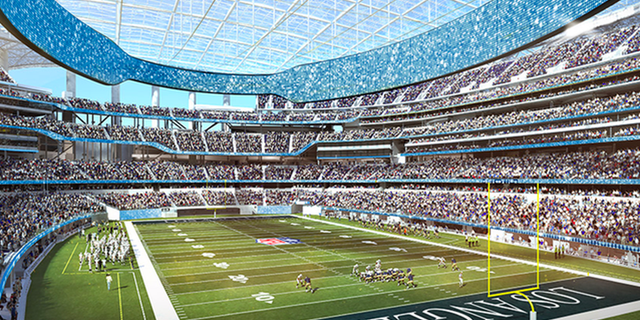 Mother Nature appears to not be a football fan.
The Los Angeles Rams gave an update on their shared 70,000-seat stadium and 300-acre entertainment district currently being built in Inglewood … and the news wasn't great.
The stadium, which the Rams will share with the Los Angeles Chargers, will have its opening delayed a year until 2020 because of the record rainfall during the winter.
As a result, we experienced significant delays and lost the better part of two months from early January into the beginning of March.
In the best interest of the project, we have decided to move the opening date to summer of 2020. This new target gives us flexibility to accommodate any additional delays that may arise while still delivering an unparalleled experience upon opening. This is a stadium that Angelenos, visitors and world-class athletes will celebrate for years to come, and we are committed to making sure this venue is exceptional from the day it opens.