Ray Farmer says he has 'great' relationship with Mike Pettine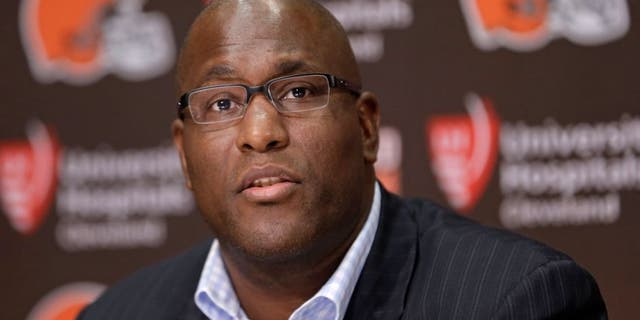 If there is anything to the reports of a growing rift between Browns general manager Ray Farmer and head coach Mike Pettine, it sure is news to both parties.
Last week, Pettine said he and Farmer work well together, and are "singing out of the same hymnal."
Farmer apparently is singing the same tune, and the two even spent some time together away from Cleveland. "The guy doesn't invite you to his summer home if he's mad at you or there's a problem," Farmer said via WKYC in Cleveland. "Mike used it best, 'we're singing from the same hymnal.' The reality is that me and Mike have no issues. I can't tell you when I've ever been in some knockdown, drag-out argument with the man, ever."
So if the relationship was and is so great, why the need to send text messages down to the sideline?
"That was a mistake on my part. Again, I made the mistake," Farmer said. "The reality is there were no ill-gotten intentions. There were no intentions to gain any advantage, just my mistake. The rules are the rules and because of that, I'll pay the penalty."
Farmer will be suspended for the first four games of the regular season, during which he can have no contact with the team. He says he's not looking forward to his league-mandated vacation, but he'll keep busy watching football.
"There are things that are limits as far as what I can do being associated with the team, the club and the league. If anything, my Direct TV package will blow up."
h/t: WKYC