Ravens' Harbaugh: We didn't prepare for fast-paced Eagles offense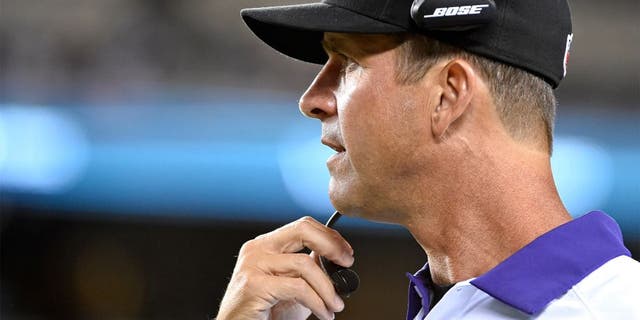 The Baltimore Ravens aren't the least bit concerned after getting blown out by the Philadelphia Eagles 40-17 on Saturday, tying their largest margin of defeat ever in a preseason game.
Despite spending three days in Philadelphia last week for joint practices with the Eagles, head coach John Harbaugh said his defense didn't get too caught up game planning for the opposing offense's amped-up pace since it was only the second preseason game.
"We didn't prepare for it by design," Harbaugh said per ESPN.com. "It's not something we're going to prepare for. I guess in the preseason, it's pretty effective in that sense. If we were playing in our third preseason game, we'd probably prepare for it. I know we'd prepare for it because we game plan a little bit more."
Veteran linebacker Terrell Suggs, who caused a bit of controversy for his low hit on Eagles quarterback Sam Bradford, wasn't worried about his unit's subpar performance at this stage of the game.
"You've all been around here a long time where we've run all four preseason games and we thought that we were going to go on and win the Super Bowl," Suggs said. "And we didn't win nothing but five games in the regular season. You just learn from them."
Harbaugh also mentioned that some technical difficulties didn't help matters when it came to communication between his defense and the sidelines.
"We were out of position a bunch of times," Harbaugh said. "Guys didn't know what the call was because the phones are crackling up on us the whole time. So that made it really challenging for us."
h/t: ESPN.com