Ravens' Harbaugh: Rookie WR Breshad Perriman unlikely to play Week 1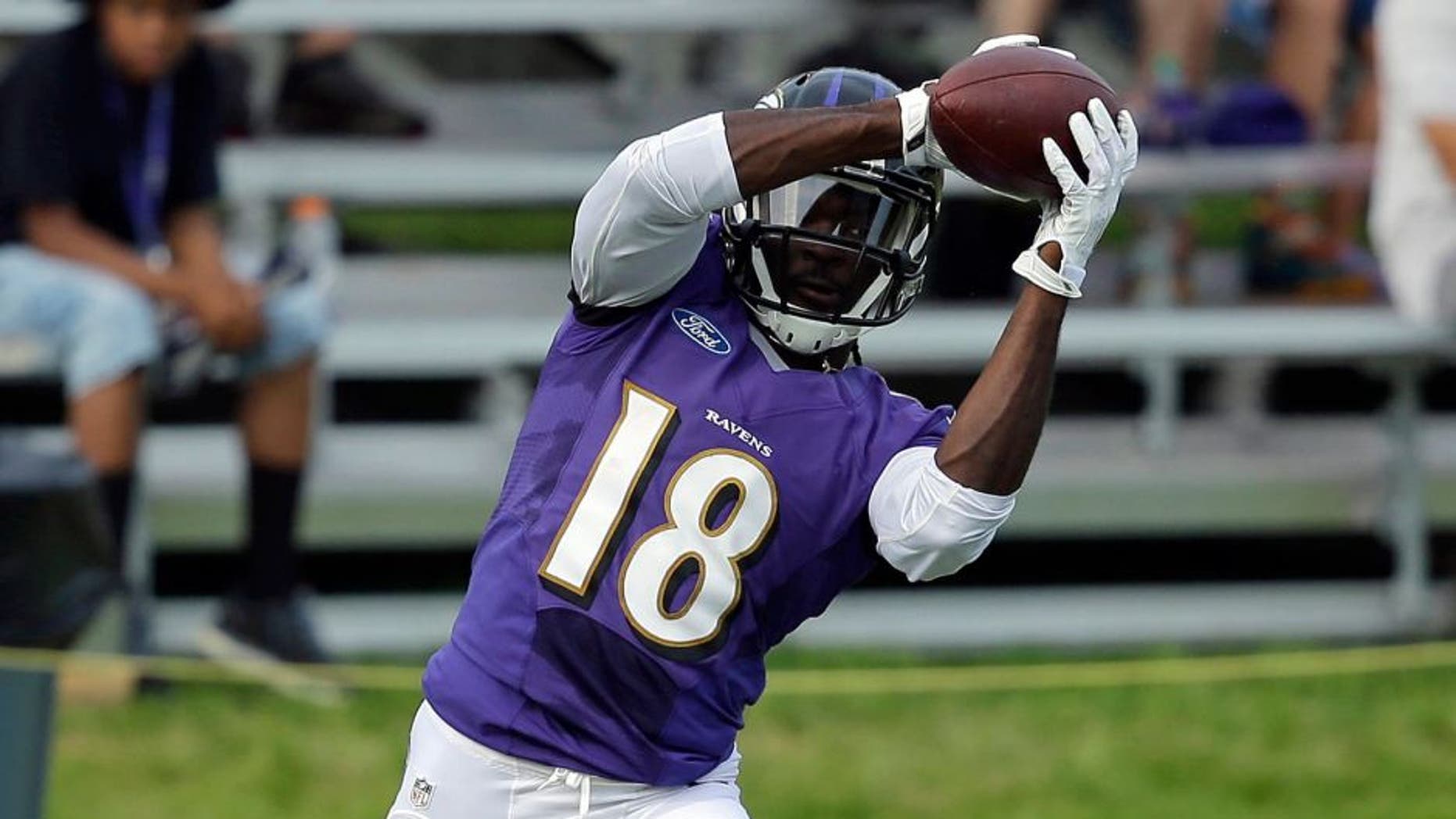 Ravens receiver Breshad Perriman is likely going to have to wait to make his NFL debut.
The No. 26 overall pick has been out since the first day of training camp with a knee injury that was initially presumed to be a day-to-day concern. It's ballooned into a prolonged absence, and Perriman has yet to practice since. Head coach John Harbaugh said there is still a small chance the Perriman plays in Week 1 at Denver.
"I saw the reports [that said]: 'He has a chance,' and I was like, 'Yes, he has a chance.' I think I was pretty clear." Harbaugh said Tuesday per The Baltimore Times. "It's probably not a real big chance, because he hasn't practiced."
Harbaugh had previously given up on announcing any timetable for Perriman because of his slow healing time, but he apparently thinks a return will be sooner rather than later.
"I don't have a timeframe from the doctors. I don't think it's tremendously far down the road, or we would have done something else with him, as far as his status." Harbaugh said. "When he comes back to practice, that'll probably be a pretty good indicator that he's going to be in the lineup pretty soon."
h/t: The Baltimore Times