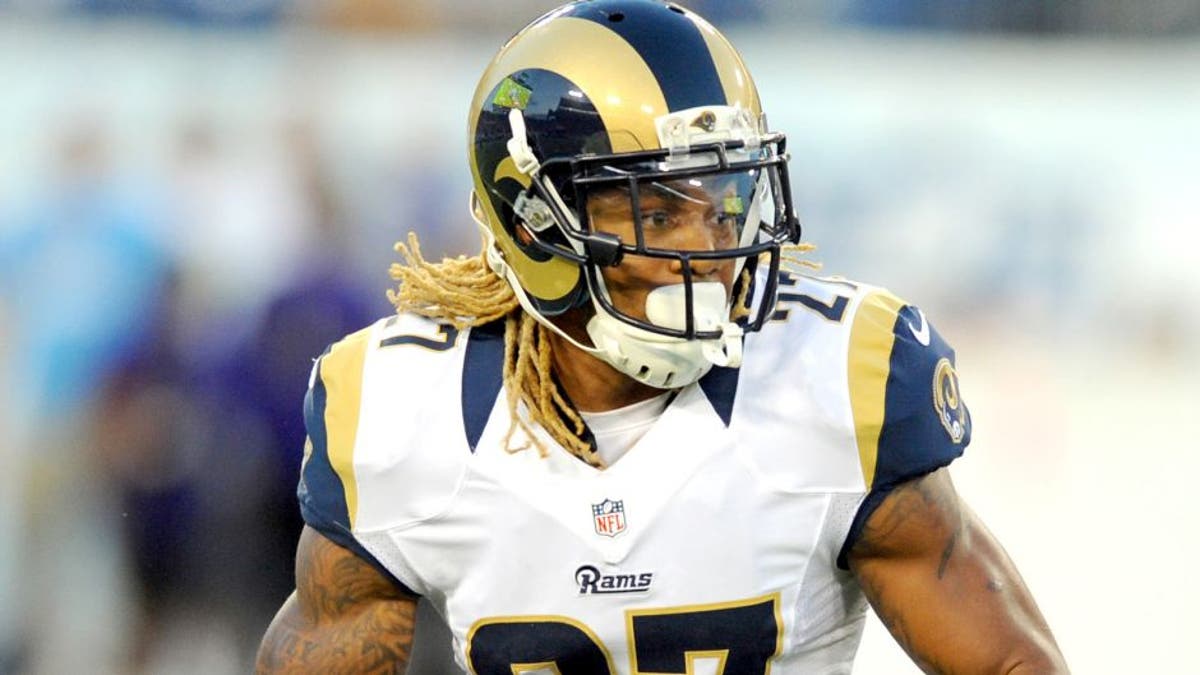 Rams running back Tre Mason, the likely starter while Todd Gurley rehabs from knee surgery, has been ruled out of the preseason finale with a right hamstring injury.
Coach Jeff Fisher said Sunday that Mason, the primary starter last season, probably would be questionable for the opener Sept. 13 against the Seahawks.
If Mason can't go, that probably would leave all-purpose Benny Cunningham as the starter. Mason pulled up at the end of a first-down reception in the first half of Saturday night's 24-14 loss to the Colts.
Gurley was cleared for practice last week but is unlikely to play the first few weeks of the season.
Fisher said rookie guard Jamon Brown, who injured his right ankle against Indianapolis, probably would be held out of the preseason finale against the Chiefs as a precaution.