Rams player sports wig, #52 jersey in practice to look like Packers' Matthews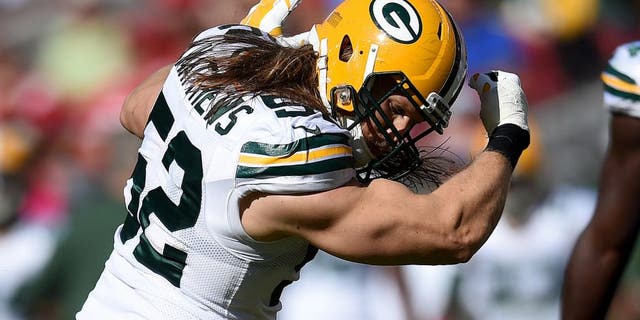 NEWYou can now listen to Fox News articles!
The Rams are going to great lengths to prepare for Packers linebacker Clay Matthews.
During Friday's practice, St. Louis linebacker Daren Bates was spotted wearing a blond wig and a No. 52 jersey, so there was no question he was playing the part of the Green Bay pass-rush extraordinaire.
Believe it or not, but this was no joke. According to St. Louis coach Jeff Fisher, the Rams decided to go the costume route to help prepare for the need to identify Matthews' presence on every play come Sunday.
Referring to Bates, Fisher told ESPN's Nick Wagoner, "He's a little shorter than Clay. He moves around; he's watched Clay. I'm sure he grew up watching Clay and has a great deal of respect for Clay. Obviously we need to know where he is every snap, so that's why we dressed him up a little bit."
It's an interesting strategy; we'll find out Sunday whether it was worth the effort.
(h/t Bleacher Report)