Rams' Joyner fined for Bridgewater hit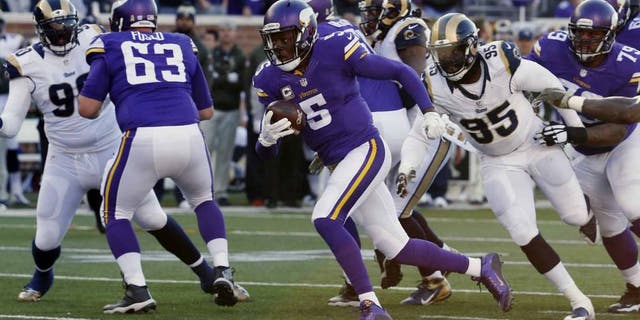 NEWYou can now listen to Fox News articles!
NEW YORK -- St. Louis cornerback Lamarcus Joyner has been fined $23,152 by the NFL for his hit that left Minnesota Vikings quarterback Teddy Bridgewater with a concussion.
Joyner made a shoulder-first hit on Bridgewater, who returned to practice Thursday after his head hit hard against the turf early in the fourth quarter Sunday. Bridgewater is expected to start Sunday at Oakland.
Tennessee linebacker David Bass was docked $17,363 on Friday for a hit to the jaw of New Orleans quarterback Drew Brees, who needed stitches. Bass was penalized for roughing-the-passer on the play.
Denver safety T.J. Ward was fined $17,363 for a hit on Indianapolis wide receiver T.Y. Hilton -- and $5,787 for having his jersey untucked, a uniform violation.