Ramirez still holds a veteran edge on rookie Tomlinson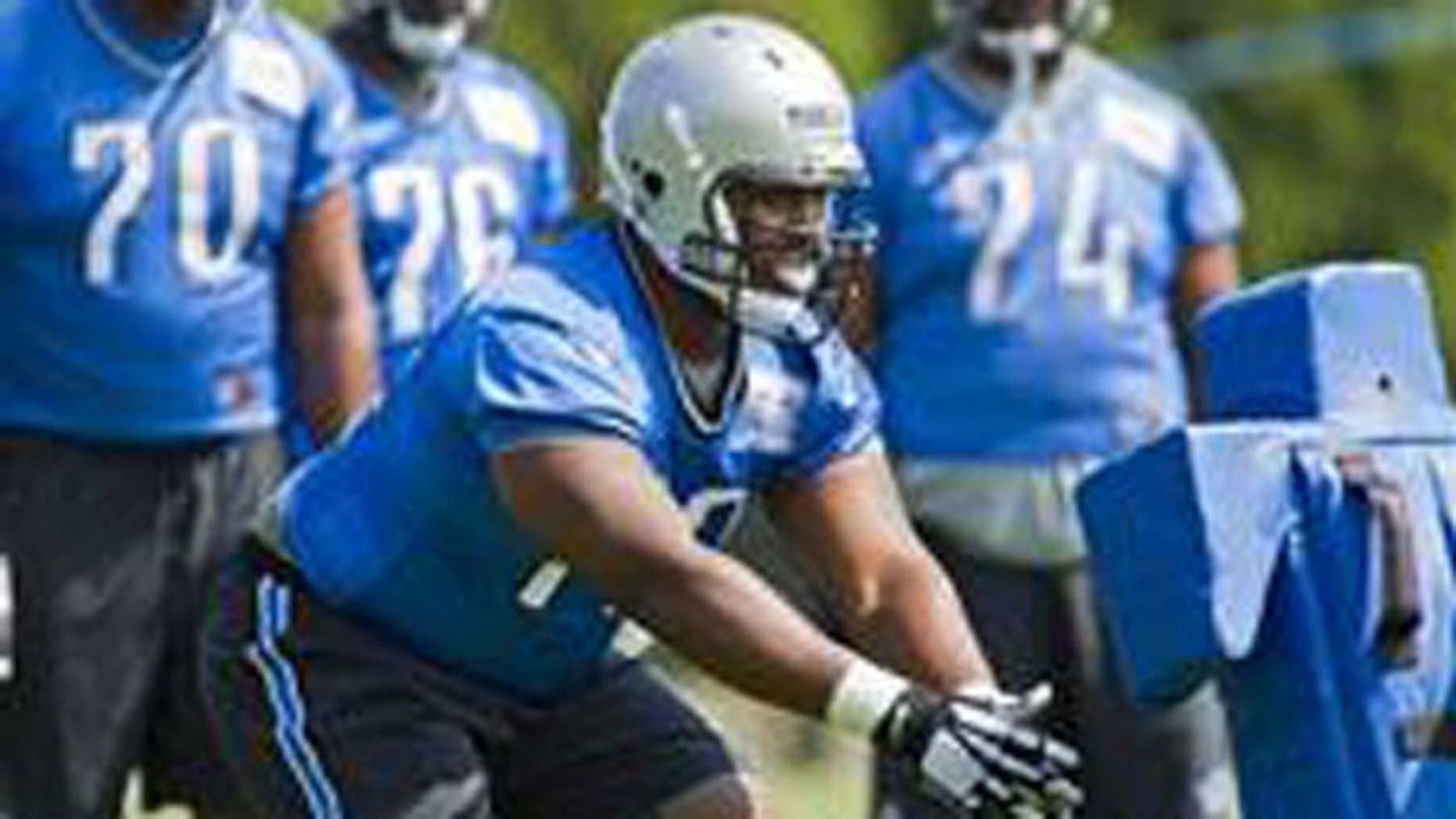 The Detroit Lions spent their first-round pick in this year's draft on guard Laken Tomlinson (28th overall), but so far he hasn't been able to beat out veteran Manny Ramirez for the majority first-team reps at training camp.
"Both guys are tough, strong guys. Obviously, the obvious thing is that Manny's been around. Manny knows the position inside and out and is doing a great job," Lions head coach Jim Caldwell said, via Paula Pasche of The Oakland Press. "Lake has all kinds of ability, he's just got to kind of put it all together, but I think it's good. I think he's learning from Manny as well as competing with him, so it's a unique combination."
Ramirez has been in the league since 2007 and has started all 16 games each of the last two seasons. After playing his first three NFL seasons in Detroit, the Lions re-acquired Ramirez through a trade with the Denver Broncos this offseason.
At 32 years old, Ramirez isn't rolling over and giving the job to Tomlinson.
"We're all trying to make the team, no one is guaranteed a spot," Ramirez said, per The Oakland Press. "We try to make sure when we go out there that we're winning our reps. You know it's going to be a grind when we go out there because no one wants to lose, no one wants to get dogged so everybody's going to work their hardest to come out on top."
Although he has some work to do before he can fully trusted in the starting lineup, Tomlinson has already been mixed in with the first team. Ramirez can hold onto the job for now, but the rookie is a big part of Detroit's future up front.
(h/t The Oakland Press)
Photo Credit: Public Domain