Rainbow Warriors: NBA supports LGBT community with new T-shirt line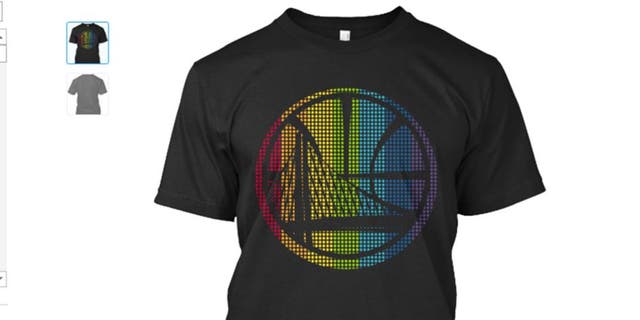 NEWYou can now listen to Fox News articles!
The NBA wants all its fans to be able to show their true colors in supporting their team.
That's why it's supporting the LGBT community with a new line of T-shirts featuring team logos in rainbow hues, celebrating Pride Month. The shirts sell for $24.95.
MLB, the NHL and the NFL all have marketed to the LGBT community, and the WNBA has been the most inclusive of the pro sports leagues in that regard. However, the NBA's new foray is the most wide-ranging apparel deal among the biggest leagues, with all 30 of its teams represented.