Raiders' Davis: We'll put gold NFL logos up at O.Co Coliseum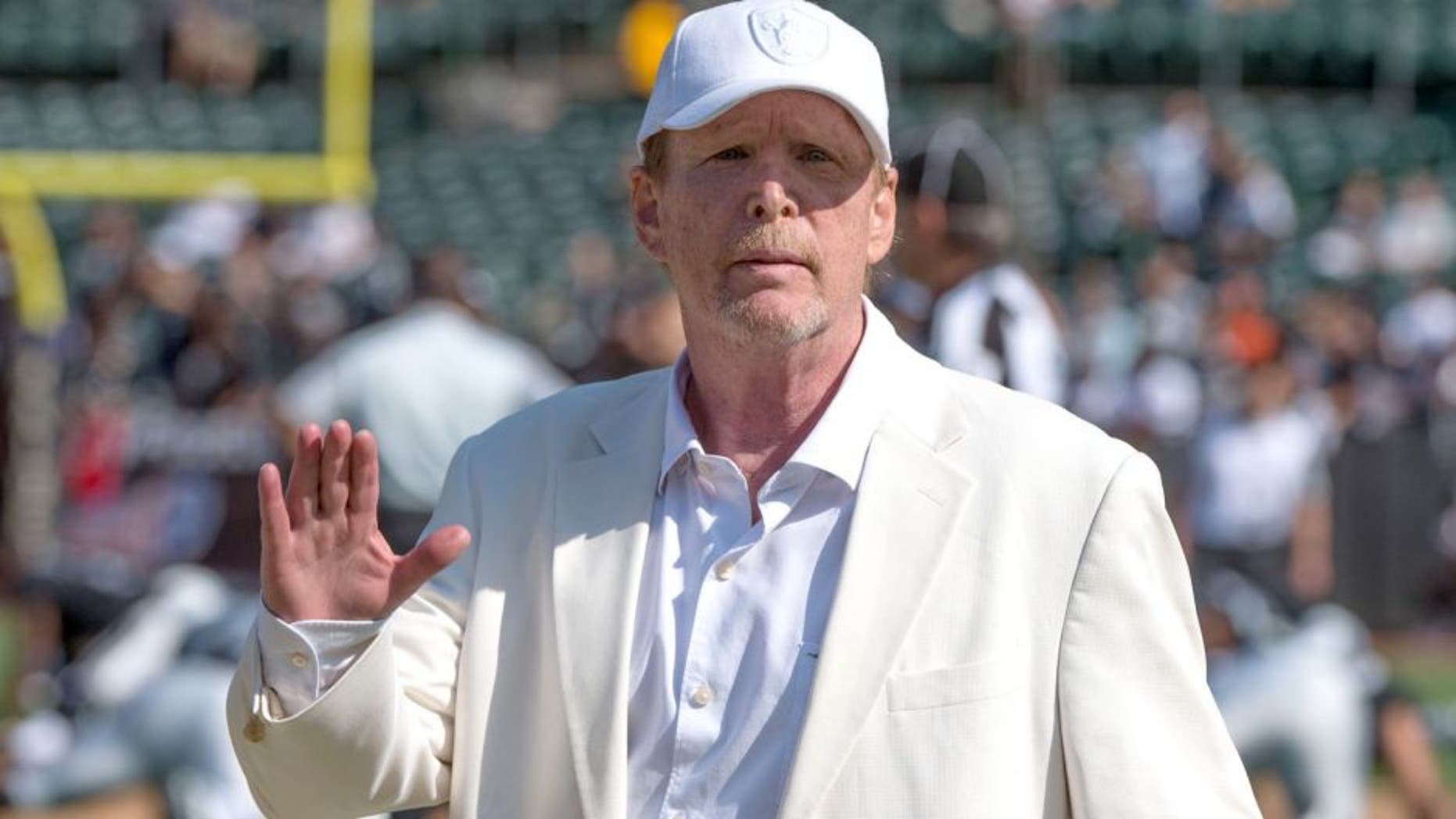 The Raiders aren't antagonizing the NFL's golden anniversary.
So promises team owner Mark Davis, who carries the last name of a notorious league adversary, but promises his team will join the others in celebrating 50 years of Super Bowls.
Davis' comments contradict earlier reports suggesting his team refused to add the NFL's shiny logos. An executive in charge of O.Co Coliseum even stated the Raiders would add no gold marks.
Those marks have been conspicuously absent through two home games -- but Davis says they'll be there when the Raiders return home in three weeks against the Denver Broncos.