Raiders' Aldon Smith served one-year suspension for substance abuse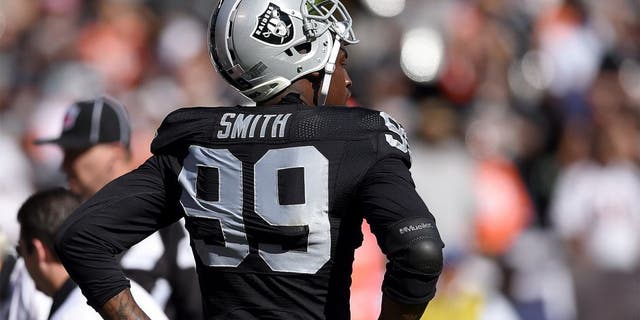 The Raiders added Aldon Smith are braced for a suspension. That ban was levied by the league on Tuesday -- and it's a big one. Thearon W. Henderson/ Getty Images
Aldon Smith will have to wait until 2016 for his next snap as a Raider.
The NFL cracked down hard on the pass-rusher, serving him with a one-year suspension for substance abuse. ESPN's Adam Schefter first reported the story.
Smith was arrested in August in Santa Clara, Calif. on drunken driving charges. He plead not guilty in September to those charges, plus hit and run and vandalism charges.
Oakland still signed Smith last summer, knowing full well a larger suspension that last season's gun-related nine-game ban was looming.
According to NFL Media Insider Ian Rapoport, they'll stick by the troubled but talented star.