Rafael Nadal Will Represent Spain Against France in Davis Cup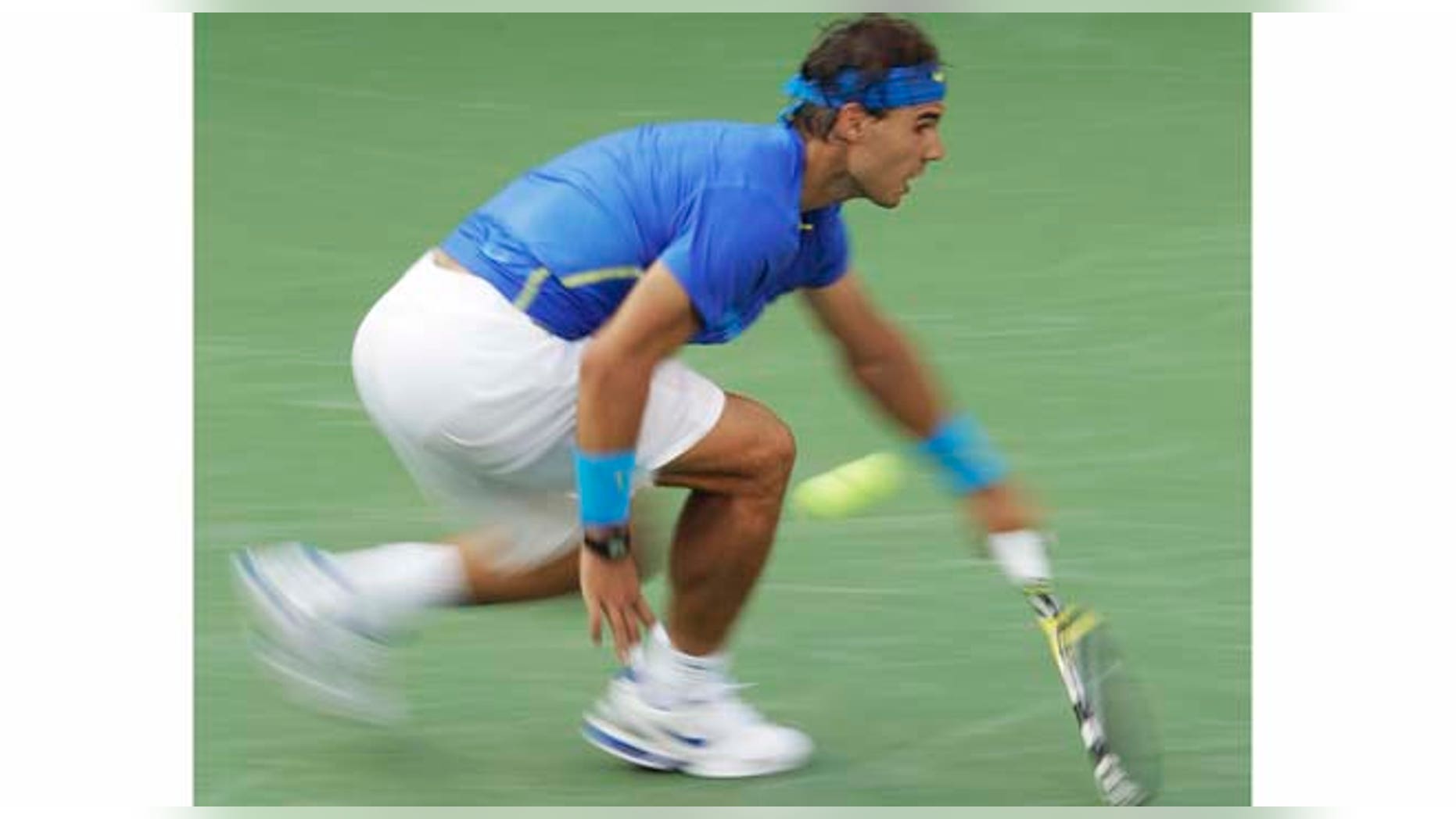 Rafael Nadal, who just lost the U.S. Open final, is moving on already.
The Spaniard will play for his native country on Friday in the opening singles match of the Davis Cup semifinal against France.
Nadal will face Richard Gasquet on the outdoor clay court in the Los Califas bull ring. Spain is favored to bounce back from last year's 5-0 loss to France and extend its record run of 19 straight home wins that dates back to 1999.
Nadal lost to Novak Djokovic in New York in four sets on Monday.
"I am a little tired, as is logical and not in tiptop form because I haven't had much time to train on clay, around 4½ hours," said Nadal, who has a 9-0 record against Gasquet. "And that is cutting it fine for a game against one of the best players in the world on clay."
Gasquet had no problem accepting the role of underdog.
"(Nadal) is the best player on clay, and (he'll have) with the crowd with him," Gasquet said. "It's a fast court, and very hot so it will be hard to press Rafa."
Spain was without Nadal for last year's matchup with the French, who are missing the injured Gael Monfils.
"Clearly, last year we were affected by the loss, but we don't come here looking for revenge," Spain captain Albert Costa said at Wednesday's draw. "The loss of Monfils is important because he is very good player on clay, but they have a very good team."
Spain's second-ranked player, David Ferrer, takes on Gilles Simon in the second singles match.
France captain Guy Forget made the surprise move of keeping his best player, Jo-Wilfried Tsonga, out of the singles. He will play in Saturday's doubles with Michael Llodra against Fernando Verdasco and Feliciano López.
Tsonga, a Wimbledon semifinalist this year, was expected to play Nadal in a highly anticipated match.
On Sunday, Nadal is set to play Simon, while Ferrer takes on Gasquet in the reverse singles.
Even with Nadal at less than 100 percent, Spain team enters the series in excellent form. Without Nadal in the quarterfinals, Ferrer and López led their country to its first win on U.S. soil in Austin, Texas.
Costa said temperatures set to reach 98 degrees will play to his team's strength.
"I think it will be good for our team," he said. "The ball bounces (more) and we like to play under these conditions."
Defending champion Serbia will play Argentina in Belgrade in the other semifinal. Home wins by Spain and Serbia would set up a possible rematch of Nadal and Djokovic in the final.
Based on reporting by The Associated Press.
Follow us on twitter.com/foxnewslatino
Like us at facebook.com/foxnewslatino