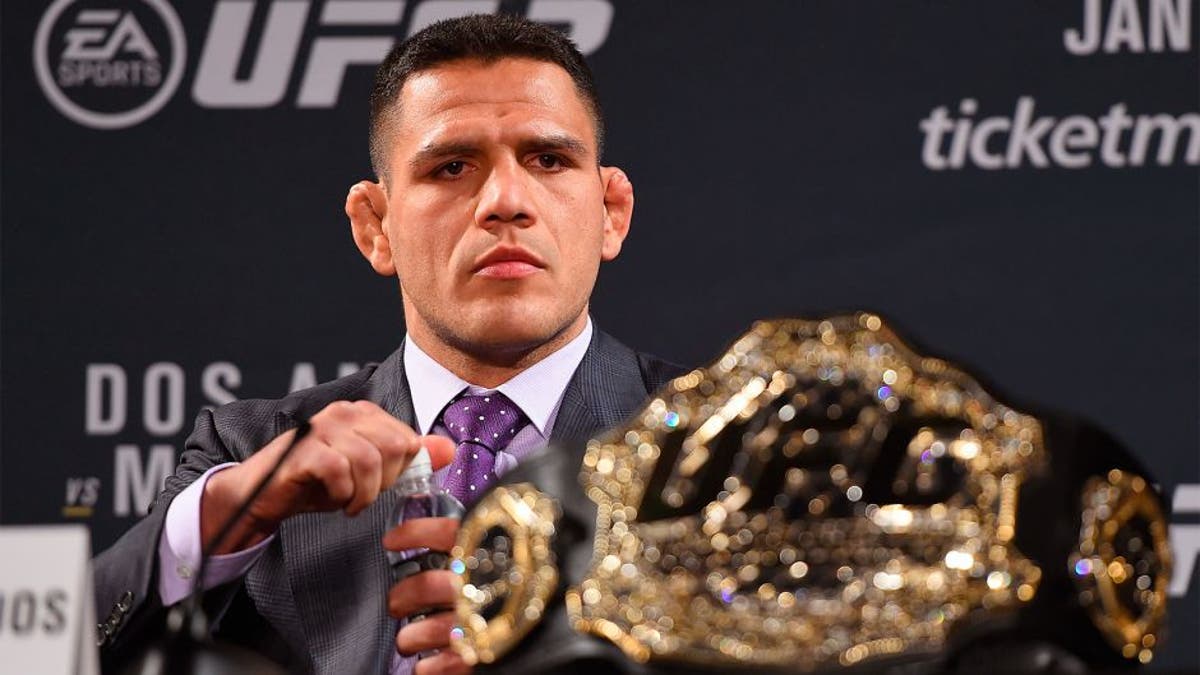 Rafael dos Anjos is never going to be confused for Conor McGregor when it comes to the trash talk leading to a fight, but when it comes down to business he's more than happy to state exactly what he plans to do to the outspoken Irishman in the Octagon.
Dos Anjos sat a few feet away from McGregor for nearly an hour on Wednesday as he watched the current featherweight champion call him slow, sloppy and a traitor to his home country of Brazil.
When it finally came time to make a prediction on the fight, dos Anjos had no problem explaining the ways he plans to make McGregor pay for every word he's going to utter in the lead up to their fight at UFC 197 on March 5.
"I'm going to have a chance to finish this fight in the first round but I won't," dos Anjos said. "I'm going to punish him all the way to the third or the fourth. I'm going to make him bleed. He's going to pay for everything he's talking about everybody, for all the disrespect this guy has. I'm going to punish him for long minutes."
Dos Anjos has never been the kind of fighter who engaged in a back and forth war of words with his opponent and no matter how much McGregor tries to get under his skin, he's not going to start now.
The reigning lightweight champion prefers to do his talking inside the Octagon and considering he's gone on a blistering pace later with wins over former champions like Benson Henderson and Anthony Pettis, the strategy seems to work out well for him.
"I'm not a trash talker. I respect my opponents," dos Anjos said. "I talk the truth. I don't trash talk, I talk the truth. March 5, I will send this guy back home sad and I'm going to keep my belt."
When talk of the fight first came up, dos Anjos didn't really care much about who he was going to face although he knew McGregor would certainly add some intrigue and probably a couple of extra zeroes to his paycheck.
Ultimately, dos Anjos believes fighting for the lightweight belt was more strategic than anything because this way when McGregor loses, he still goes home to Ireland with another belt to defend.
In a way, dos Anjos compliments McGregor for his actions, but he's going to send him packing with a strong, stern message of what happens when loudmouth featherweights try to steal the throne from lightweight kings.
"This guy is the 145 pound champion. Whoever tries to step to my division and try to take my belt away, I will make sure I will keep my belt," dos Anjos said. "I'm here, he's the challenger, I'm the champion. He's a smart guy. He doesn't want to put his featherweight belt on the line because if he lose he doesn't have anything.
"So it's smart, he's trying to go up, I'm going to beat him and I'm going to send him back to 145 and he's still champion."