QB Matt Ryan names the three best pass-catchers he's played with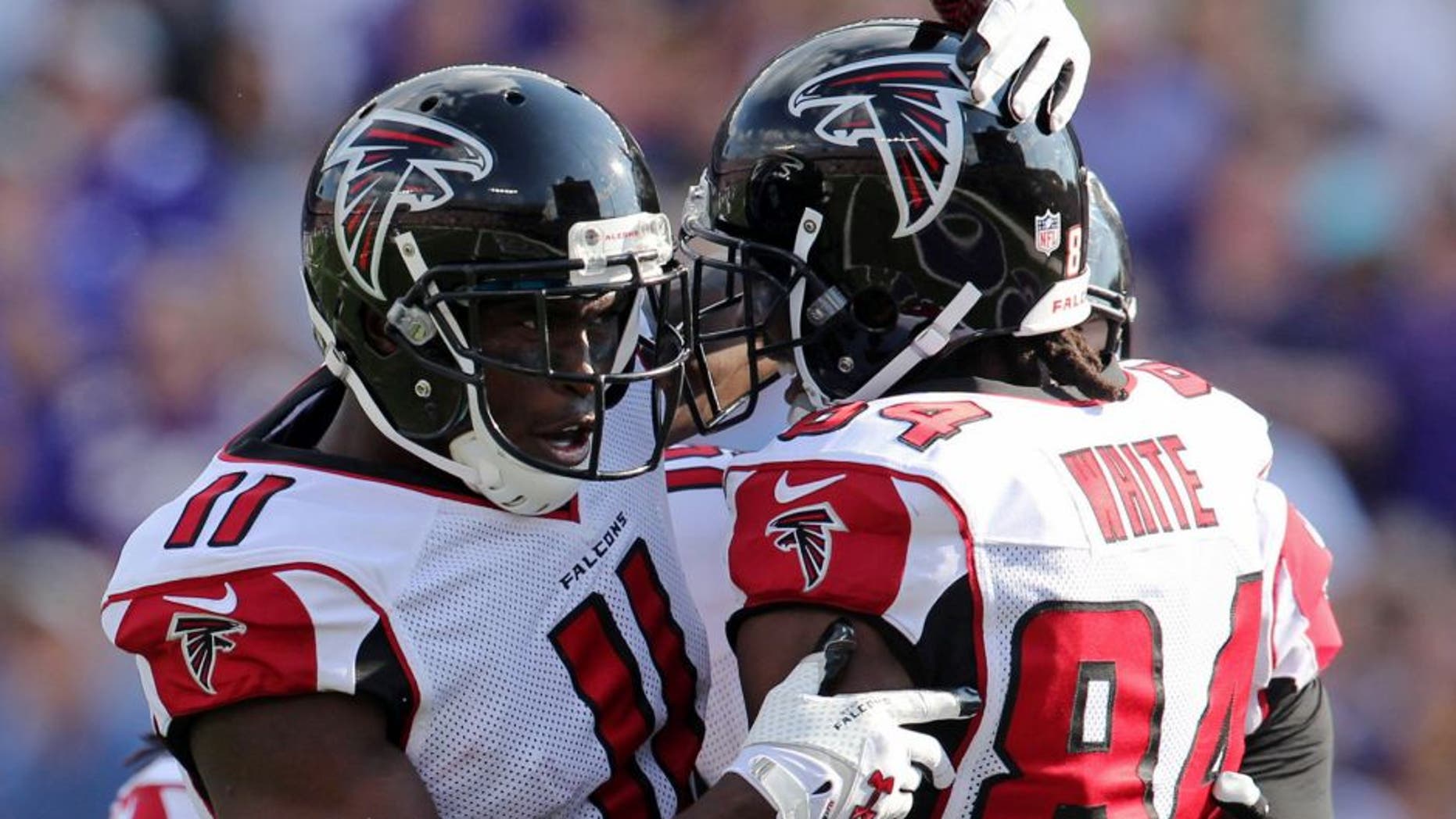 When Matt Ryan spoke with the media on Wednesday, he answered a wide range of questions, but spent plenty of time talking about his current wide receivers. According to James Rael of The Falcoholic, Ryan even named the three best players that he's ever played with.
The statement came as he was in the process of raving about Julio Jones, Roddy White and Leonard Hankerson. Two of those three fell into the category of Ryan's best ever.
"Roddy is one of the best players I've ever played with. Bar none, two or three guys, he's in the mix. Him, Tony, and Julio. Those guys are the best. And so, ya know, he's certainly capable of making plays at any time. And he will, he's going to make a lot of plays for us; he did week 1. It's just, when we're throwing the football, the ball's going to find different guys at different times, depending on how they play us." Ryan told The Falcoholic.
Roddy White, Tony Gonzalez and Julio Jones make for a pretty impressive three-headed monster. It's tough to argue with the list that Ryan put together.
(h/t The Falcoholic)