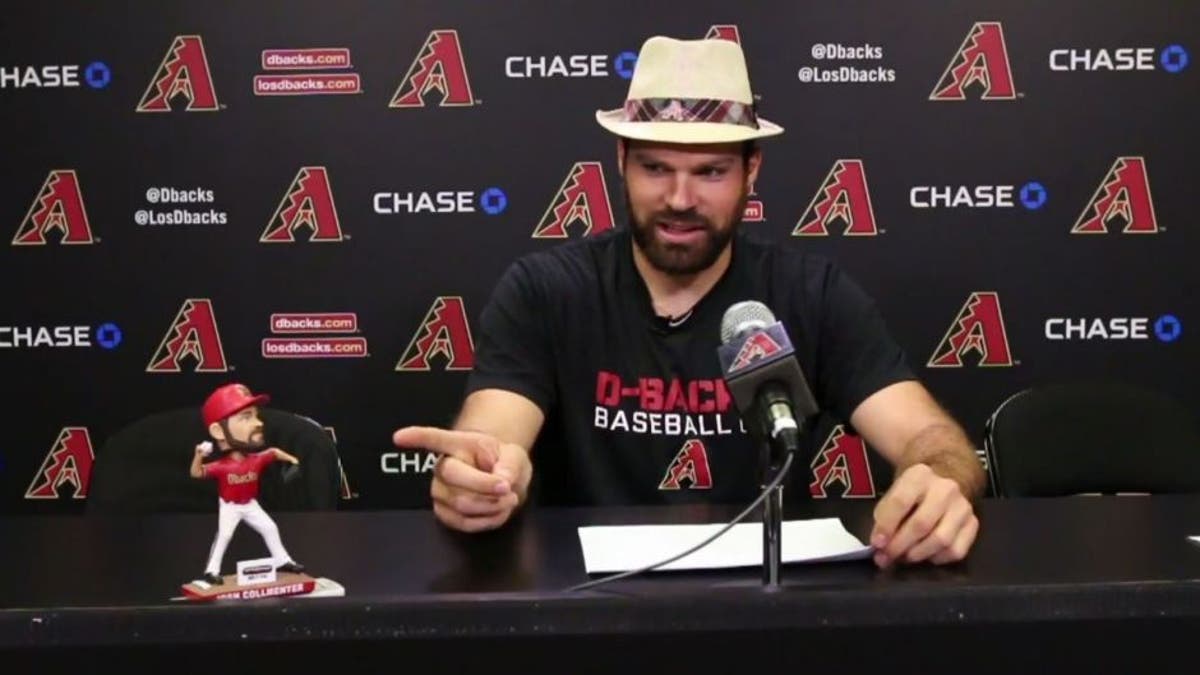 PHOENIX -- The first thing Bernie Ray looks at when the Diamondbacks announce their schedule is the promotional games. She hasn't missed one of them. After all, an A.J. Pollock Star Wars bobblehead is worth planning for.
"I love the A.J. Pollock bobblehead, it's great. I love the lightsaber," Ray said of the July 18 promotion when the San Francisco Giants were in town. "No matter what, if it's a promotion, especially a bobblehead, they're going to come."
They came in droves for the eight Saturday promotional nights the Diamondbacks conducted this season -- with another set for tonight when Randy Johnson's number is retired at Chase Field.
On these nights, the Diamondbacks average attendance skyrockets to 34,770, a 9,003 increase from their season average.
Driving ticket sales is key for a Diamondbacks organization 23rd in the league, averaging 25,767 fans in 53 home games. The Diamondbacks use a strategy called "Peak-on-Peak," utilizing promotions and giveaways on the games/days the team thinks fans are more drawn to, whether it's for the opponent, the day of the week or a combination of the two.
Karina Bohn, in her third year as the Diamondbacks vice president of marketing, said giveaways help draw more fans into the games they otherwise may not go to and possibly draws them to future games.
"Success isn't just reaching the 20,000 for the giveaway, it is about filling the stadium a little bit more," she said. "We know that the Dodgers series is going to attract a lot of fans, naturally, but if you have someone that is wavering, thinking, 'Should I go to this game or not?' That extra giveaway item might be the thing to push them towards purchase. If someone comes to a weekend game when there's 40 to 45 thousand people in the ballpark, they're gonna have a much different experience on that Saturday than if they came on a Tuesday where maybe the ballpark is half full."
Ray, a half-season ticket holder, is a prime example.
According to her friend, Bradley Banning, Ray makes sure she is at every giveaway she can get to.
"She maps her schedule. Buys the half-season tickets, but first thing she does is look at the promotional schedule," said Banning. "In fact, I don't think she even plans her games until the promotion schedule is written."
Ray and Banning helped the team clear its season average by more than 10,000 fans for the A.J. Pollock bobblehead and Star Wars night; 37,609 fans turned out
"Ultimately, when teams do giveaway days or promotional nights, they're doing it for one of two reasons," said Joe Castor, creator of SportsCastor Marketing Inc. "To drive ticket sales or they're celebrating some type of special day or anniversary in team history."
SportsCastor Marketing Inc., is based in Phoenix, and most notably works as the exclusive sponsorship marketer for the Angels and the A's, and the exclusive local partnership market for the Cubs during spring training. Castor started SportsCastor Marketing Inc., after serving 14 years as the Arizona Cardinals director of marketing from 1988 to 2002.
"You don't want to throw good money after bad," Castor said. "If you're a sponsor, you represent 'X, Y, Z' company, you have to do a giveaway on a Tuesday night or a Saturday night? You would choose Saturday night everyday of the week."