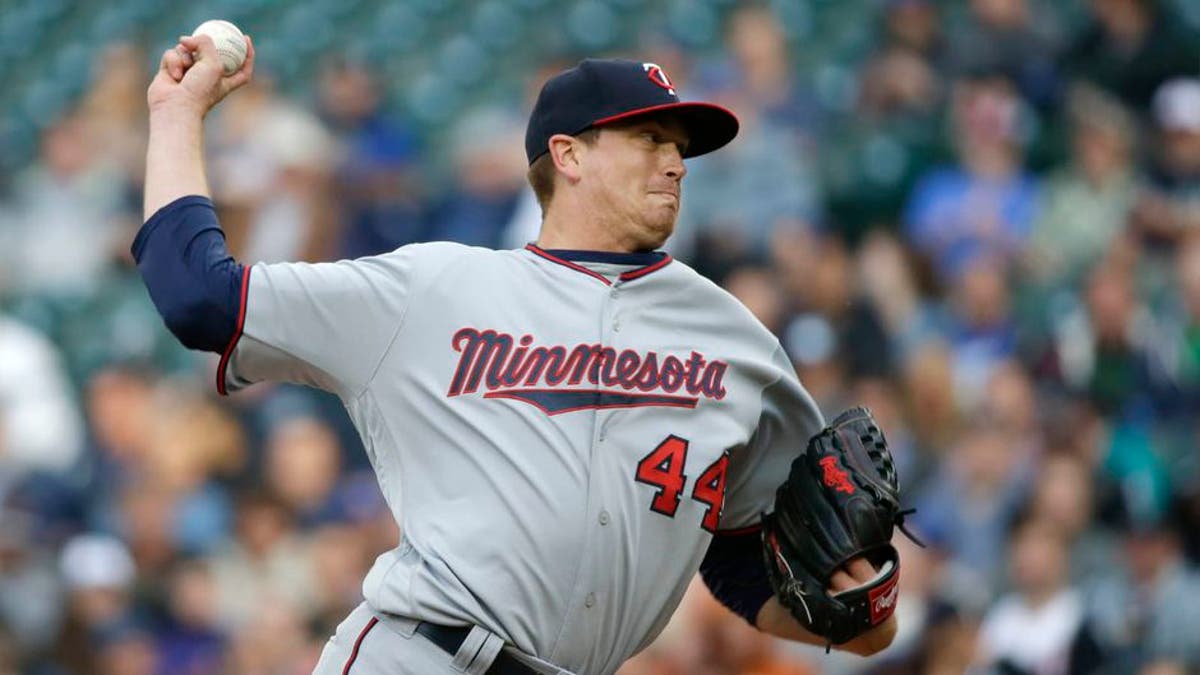 Facing the same team twice in a week can have both advantages and disadvantages for pitchers.
When the Mariners faced Twins lefty Adalberto Mejia on Monday for the second time in six days, they seemed to have Mejia's number. Seattle chased Minnesota's starter before the end of the fourth inning.
Now the Mariners will try to do the same against Kyle Gibson, the Twins right-hander who stymied the Seattle lineup last time out. Gibson (3-4, 6.52 ERA) pitched arguably his best game of what has been an otherwise rough season when he faced the Mariners last Thursday, giving up just one run in six innings.
Right-hander Christian Bergman -- Seattle's starter in that same game -- will again oppose Gibson on Tuesday at Target Field. Bergman (3-3, 4.03 ERA) wasn't quite as sharp as Gibson in that matchup but still pitched well enough to keep the Mariners in the game. Now he'll get another shot at the Twins when he takes to the mound for the second game of the series in Minneapolis.
Gibson has pitched fairly well against the Mariners throughout his career. Though just 3-2, he has a 2.72 ERA in seven starts versus Seattle with an opponent batting average of .243.
Bergman, meanwhile, will be facing the Twins for just the second time in his career -- both in the span of one week. He gave up two runs (one earned) in five innings, including a home run by Minnesota catcher Jason Castro.
If Seattle's offense continues to click like it did Monday, though, Bergman should have plenty of run support. The Mariners' entire lineup contributed in Monday's 14-3 rout of the Twins, one day after getting shut out by the Blue Jays.
"We got silenced a little bit at home in the Toronto series, so not totally surprising we bounced back," Mariners manager Scott Servais said. "A lot of good at-bats up and down the lineup. We had two-out clutch hits with guys in scoring position, so it was a great night offensively."
The lopsided loss Monday left the Twins continuing to search for a way to figure out how to win at home. Minnesota is now just 12-19 at Target Field after Monday's game but is 20-9 on the road.
Twins manager Paul Molitor was hoping a successful West Coast road trip might carry over into the current homestand. That wasn't the case Monday. Now Molitor and Minnesota will turn to Gibson with the hope of finding their winning ways at home.
"We had really good energy considering we were just on the road for 11 days out there on the West Coast," Molitor said. "I think the guys are excited to turn this thing around at home, start playing a little bit better and getting a few more wins.
"It's not like I've been unhappy with how we've competed at home. We've played some good teams, we've come up on the short ends on some of the series."